Are you embezzled by the new green technology? Do you want to install ventilation technology to your house?
One of the key features of new green home technology is its ventilation system. Many would say, does a "green" home require mechanical ventilation? Some would conclude that it is just an energy-consuming system. But do you even know why to install ventilation? Before you install one, consult experts, read through articles and blogs to quench up your questions.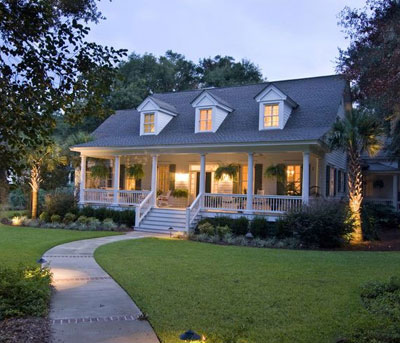 What kind of houses can utilize passive ventilation?
Well, mechanical ventilation can be used by most of thebuildings including office buildings, schools, theatres, and hospitals.
The purpose of passive ventilation is to insure the inlet and outlet for safe airflow transmission to enrich the weather balance of the house according to climate change. It is also beneficial for the environment, and eco-friendly technology.
Why Ventilate?
The question comes to mind why ventilation is feeling like a necessity after years? Take it 10 years back from now, ventilation technology was not this much in news. But as green technology is taking over the market, ventilation process installation is thrashing over the houses. Before this technology, houses were cracked, or staled air could go and come out easily, but as time passed, today building materials like volatile organic compounds (VOCs), formaldehyde, flame retardants, and other chemicals are prevalent in housing materials. They should be emitted from the house.
Ventilation Categories
Ventilation can have various types. To categorize those types of systems:
Exhaust-only mechanical ventilation: This is a comparatively knownprocess in which small exhaust fans are installed, generally in bathrooms, kitchento intermittently push away the air out formed in the rooms. This process has pressure acts simultaneously to bring in fresh air by making up air inlets. This is a low-cost technology.
Supply-only mechanical ventilation: Supply the only mechanism brings in the fresh air, by making passage for staleair to escapes through cracks and air-wreckage layout of the house. The air supply delivers in such a way that it transmits from one section to another passed through the tube, or duct distribution system. A supply-only ventilation system forces a house to keep away moisture-laden air to go away.
Balanced ventilation: this special kind of ventilation system has a balanced technology which separate fans to deliver an in and out airflow option. This controls the fresh air extension, and exhausts the stale air. Balanced ventilation systems are of two type's- point-source or ducted. In ducted systems, it delivers fresh air to the living room, bedrooms, etc. spaces and exhausts indoor air from the bathroom, kitchen. Homebuilders in Cheltenham recommend this technology for new houses.
Balanced ventilation technology heat recovery organization: the fan technology to welcome fresh air and exhaust indoor air is new and in demand. The air-to-air heat exchanger conceives heat recovery ventilator or HRV system with the mechanism of heat transmission airstream by keeping the humidity of the climate in control.
In-home extension service in Cheltenham, all homes has mechanical ventilation to bring in the fresh air and exhaust the hot airstream transmission from indoors to outdoors
If pocket friendly, go for balanced ventilation is recommended for every season providing you with mechanical ventilation by ensuring heat recovery and a prevailing stream of fresh air.
Author's Bio:
The author owns a business in Cheltenham for home extensions. The author also writes informative articles to notify the users about various building and construction related practices.