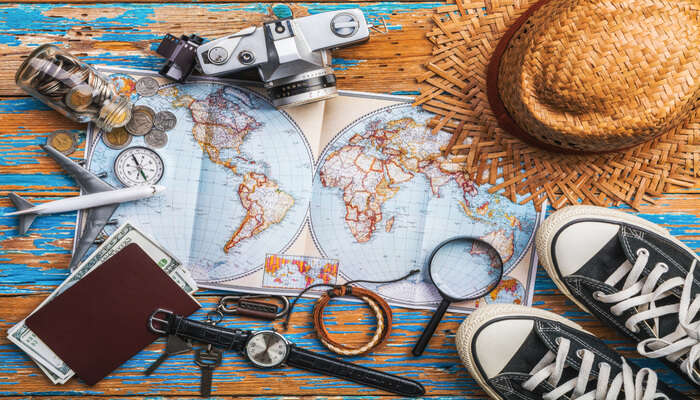 Everyone needs a weekend getaway from time to time. You can escape the responsibilities of everyday life and de-stress in a new location. A change of scenery can remedy even the most stressful of weeks. You just need to find a location, accommodation, and list of activities for the weekend. Whether you fancy a city break or country retreat – there is a weekend getaway for you.
Here are a few tips on how to make the most out of your weekend getaway.
Choose a destination
Try to find a destination that isn't too far away – a quick flight or hour drive is perfect. You don't want to spend the majority of your weekend travelling after all. You can get fantastic discounts on rail and air travel if you book in advance.
Check out the most popular rail routes in your area to find some more unusual destinations. You could spend the weekend in a log cabin in the woods or in a city you've never been to before. Step outside your comfort zone and embrace something new on your getaway.
Plan your schedule
You only have two days to explore the area and fit in some essential relaxation time. Write a rough schedule, so you fit in activities, food, travel and rest. You might need to prioritise some activities over others. For example, instead of seeing all of the tourist attractions in the city, you could visit your two favourite ones. Book everything in advance, including the restaurants you want to visit.
Organise transport
Transportation is key for a weekend getaway. If you are driving to your destination, you need to ensure they have parking for you. On the other hand, if you're going abroad, you need to research the local public transport or hire a car to get around. Plan these logistical aspects, so you don't have to worry about them when you arrive.
Research
Research and preparation will make your trip run much more smoothly. Check out local travel blogs on the best places to eat, activities to avoid and hidden Air BnBs. You never know what treasures you might find with a little advice from the locals.
Pin any restaurants and photo opportunities on your map so you can keep track of them all weekend. When wandering around, you can check if you are close to any recommended food and drink spots.
Take a step back from your hectic life, and indulge in a weekend getaway.