Solapur is a city located in the south-eastern part of Maharashtra, and it is about 450km away from the state capital of India. This city is famous for its history, rich culture and its cotton industry. There are several small and medium scale factories can be found scattered around the city. Additionally, the tobacco industry is also well-known.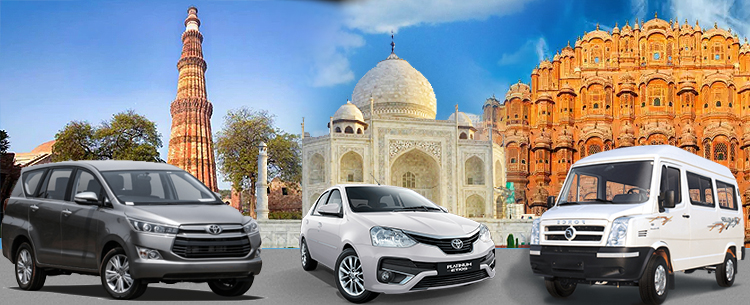 Recently, the state and Indian government's efforts to promote tourism has developed Solapur as a major tourist destination. People from all over the country visit this city throughout the year. Therefore, if you are visiting the city, then you can opt for Solapur car rent instead of travelling in local transport.
A perfect weekend gateway
Solapur's geographical location has made this city a perfect weekend gateway for the people of Maharashtra as well as Karnataka. Thus, if you are planning a trip to this historic and beautiful city, then here are some places that must be on your itinerary.
Akkalkot Swami Maharaj Temple
This temple is one of the most famous and most visited places in Solapur. It was built in the memory of Shri Samarth Maharaj. There is a located inside the complex, which is a significant attraction for the pilgrims visiting this temple. This temple is an amalgamation of five temples that are situated close to each other. This temple is a specimen of the beautiful architecture of ancient India. Akkalkot temple is just 1hr journey from the city and gives you a peaceful experience.
This temple is situated on the banks of the famous siddheswar lake, and it is one of the most popular Shiva temples in the state. The combination of its location, along with its architecture makes this temple very unique. The entire temple complex is built with beautiful marble. This temple hosts a massive fair in January, and it is the best time to visit this place.
Great Indian Bird Sanctuary
This is one of the most significant bird sanctuaries of the country and heaven for every bird lover. It is spread over 8100 sq. Km and houses the famous Great Indian Bustard. Apart from this famous bird it also houses foreign birds like a Eurasian dove and several types of reptiles and small animals. Additionally, this whole sanctuary is filled with thick, lush greenery.
Also known as the famous Bhuikot fort, it was built in the 14th century during the reign of Adilshah. However, it was later captured by the Mughals. There is a famous Shiva temple inside the fort which adds to the attraction of this fort. The devotees of lord shiva built this temple. Furthermore, the two main entrances of the fort are surrounded by beautiful gardens, which is a great place to host a picnic. The legacy and history of this place make it a must-visit during your trip.
Built-in 1196 this temple is a living embodiment of the brilliance of ancient Indian architecture. This temple houses the Hindu deities Vithal and Rukmini. The main shrine of this temple is a five-storey structure. It is one of the most significant Vaishnava shrines of the country.
The tourist spots in Solapur are not located close to each other. Thus, it is ideal to avail rent a car from any reputed Solapur car rent service to travel in comfort and without any worry.
Author's Bio:
KK Tours & Travels is the most trusted name in the field of tours & travels in Solapur since 2003.