Mumbai, the commercial capital of India, attracts millions of migrants. So, no wonder the cost of living is very high in the city. Sustaining oneself in Mumbai is a challenge in itself. But that should not stop you from taking your family out on a holiday or surprise them with the latest television set, should it? All you need is a Personal Loan to do the trick.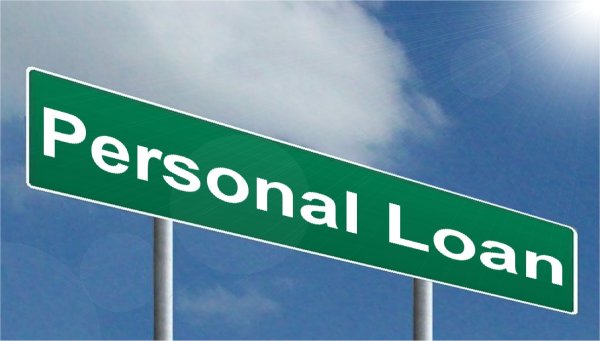 How Can a Personal Loan Help You?
You can use a Personal Loan in Mumbai for several purposes. It could be a medical emergency, home renovation, a luxurious holiday or buying furniture. They have several benefits too. They are:
- Quick disbursal: If you meet the eligibility criteria, the lender will waste no time in approving your loan. Even if you are a first-timer, you can get your loan within 72 hours.
- Flexible tenor: You are free to choose the tenor that suits you the best, up to seven years. If you want to pay small amounts in equated monthly instalments (EMIs), choose longer tenors.
- Fixed interest rate: Enjoy a fixed rate of interest throughout the loan tenor.
- Tax exemption: Properties in cities like Mumbai cost a bomb. Getting your home loan sanctioned can take time. This is when a Personal Loan can step in. You can use it to make down-payments or even build or renovate your house. In such cases, you will even enjoy a tax benefit under Section 24B of the Income Tax Act.
- Zero Collateral: Since a Personal Loan is unsecured, you will need no guarantor.
Why Choose Bajaj Finserv?
Several financial institutions offer you Personal Loans. So, why settle for Bajaj Finserv? First, it is one of the most diversified non-banking financial companies (NBFCs) in India. It can cater to the specific needs of customers. Plus, it offers prompt and transparent services. Here are some more reasons to choose a Bajaj Finserv Personal Loan:
- Attractive rate of Interest: If you a salaried individual, you are eligible to borrow and repay the Personal Loans at attractive interest rates
- Instant online loan approval: Are you short on time? Apply online on the Bajaj Finserv site. You will get your loan approved within minutes.
- Expect money within 24 hours: Once your approval is through, the lender will credit the loan amount to your account within 24 hours.
- Get your own online account: Bajaj Finserv allows you to have an online account. You can just log in and check the outstanding amount, EMI schedules and the like.
- Get a big amount: In a city like Mumbai, you may need a large sum of money to meet your need. Bajaj Finserv offers up to Rs.25 lakh as Personal Loan. But, your creditworthiness will decide the amount you are eligible for.
- 24/7 customer care: Bajaj Finserv offers 24/7 customer care service. Call their toll-free number, send an email or an SMS to get your queries resolved.
How to Apply
First of all check your Loan eligibility Online and then fill the online application form. Once the lender gets your application, it will send you a confirmation mail. After it approves your loan, you can submit the required documents to their representative. Besides, the company has seven branches in Mumbai.
The Bottom Line:
Bajaj Finserv's Personal Loan takes care of all your immediate needs. In a city like Mumbai, where your time is limited, a prompt loan approval is what you want. So, apply for a Personal Loan and save your time and peace of mind.
Author's Bio:
Arwind Sharma is a financial advisor with an experience of more than 7 years. He has worked for topmost financial firms in India and has been a visiting faculty at many reputed institutes in India. Currently based in Gurgaon, Arwind Sharma is a name to reckon with when it comes to financial management for big brands. A post-graduate in business economics, he is an alumni of Princeton University, USA. During his free time, Arwind teaches children from marginalised sections of society and also work on his blog.