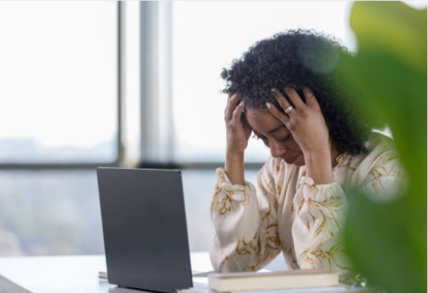 The road to business success for black entrepreneurs is filled with obstacles and challenges where some are major and some minor. Although starting a business is always a challenge, but your road to success often comes with some superfluous difficulties if you're a black entrepreneur.
However, the good news is that you can overcome these obstacles with preemptive strategies, patience, and determination. You can find a way to steer them without getting blown off course. For many years, black entrepreneurs have faced numerous challenges in making their business a success. There are multiple reasons behind it, including lack of funds and resources, unavailability of networks, problems with networking, and much more.
The challenges and obstacles shouldn't stop you from starting your business and make it a success. Some strategies can help you overcome those obstacles:
Invest in Yourself:
Many small business owners, particularly Black entrepreneurs, don't have proper access to the family money or investor types that can offer millions of dollars to get their business off the ground. Not having enough funds doesn't mean you need to give up on your dreams of running a successful business.
It would be best to be creative and resourceful when starting your business, and the best means to do so is to invest in yourself. How? Financing is indeed essential, but there are many other ways through which you can achieve success. You can try developing self-taught skill sets to avoid some normal startup expenses, including web design, marketing, and tech skills. When you're starting your business on a meager budget, the more services you can barter for within your network, the faster you'll generate revenue.
Learn About Your Industry:
One of the obstacles that many black entrepreneurs face beyond raising capital is learning how their industry functions, particularly when there's no familiar path to follow. So what can you do? It would be best if you learned about the industry your business operates in.
Sometimes the racial and wealth gap holds many black entrepreneurs from knowing their industry, but there are several ways to operate better. For example, you can attend conferences, meet industry experts, and study similar successful businesses to gain some insight. Learning about your industry will help you analyze your competitors, understand distribution patterns, and research customer buying behavior.
Build Your Network:
When it comes to building networks, it isn't easy for black entrepreneurs. Networking isn't about building relationships. Meeting and interacting with industry experts also helps you with your business. When you meet as many people as you can (in person or online), it helps introduce you to potential investors, employees, and others who can connect you with more resources.
Besides, social media is the most convenient way to put yourself and your business out there. If your company has a robust digital presence on social media, you can attend as many networking events as possible. In this way, you can connect to new people who can help understand your struggle to raise capital. You can easily differentiate yourself on social media and find the right marketing or promotional tools to move forward.
Understand Your Cash Flow:
It is crucial to know your cash flow and cash requirements in order to avoid future inconveniences. Many black entrepreneurs don't have access to sufficient funding; that's why it's vital always to control your expenses, which means you need to have a comprehensive financial plan in place before you start your business.
While it may cost a lot to hire an accountant, the good news is that you can keep track of all your invoices. There are quite a lot of resources available on the web that are just one click away and help guide you. It would be best to plan everything wisely, such as determining the cash flow for the next 6-12 months. In this way, you'll be prepared for the adversities that may cause any trouble.
Don't Give Up!
Opening and operating a business can be challenging, filled with many adversities, especially for black entrepreneurs. But that doesn't mean that they should give up their dreams of becoming successful. If you're a black entrepreneur struggling to make your way towards business success, then worry not because we have something for you.
At Global Black Industries Inc., we strive to assist every black businessman and businesswoman, black professionals, and black athletes to unify black wealth and create industries and institutions that we would help in raising funds for our black community! We believe in making a change and creating a positive environment to encourage entrepreneurship and professional growth within the black community.
We are introducing our first product Blk Cent$ Add Up, to help collect funds for the black community in need. These funds will be used for the projects intended to improve the condition of black communities in underprivileged parts of the world. In this way, we can help them complete their education, acquire better opportunities, and fulfill their dreams of becoming successful entrepreneurs. Contact us today to learn more about our products!
Author's Bio:
Bianca Leon Rodriguez is a freelance writer and author. A self-confessed foodie, her mission is to help new and aspiring bloggers overcome their doubts, gain confidence, and take the first steps towards their writing dream. You can always follow her @BiancaLRodr on Twitter & @bianca-rodr on Linkedin.