International students require a valid student pass or work permit to do internship and work in any company according to Singapore Government norms. A student or graduate can work during holidays for a maximum of 6 months with a work holiday pass. A student can also work during academic term if it is offered as an integrated part of studies by the education institution.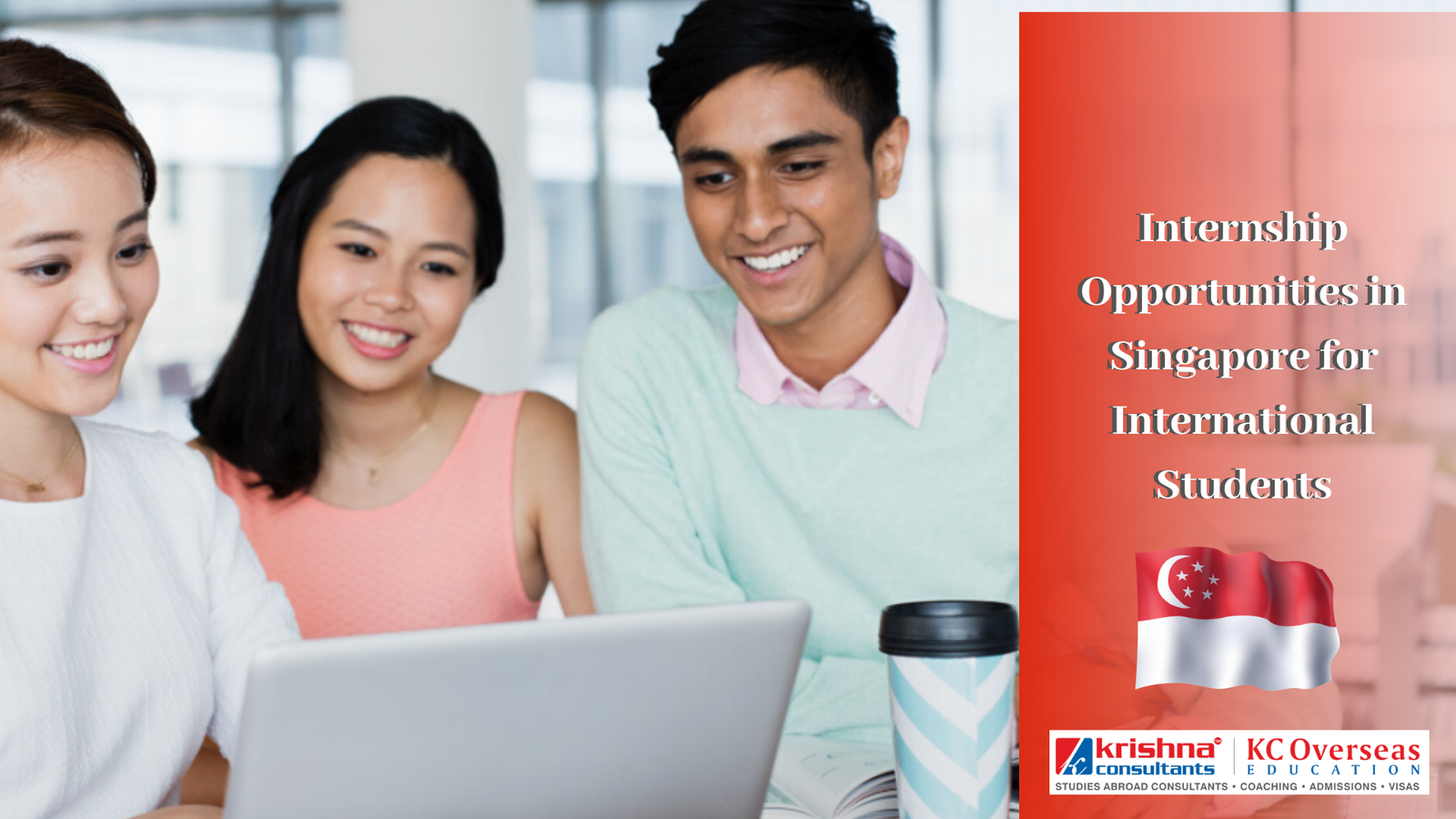 Given in this article are such educational institutions and their internship programmes where you can study and work. For more information on how to get admission in Singapore institutions, please reach out to abroad education consultants.
James Cook University (JCU), Singapore, helps students with the career guidance after graduation and post-graduation studies through their career services. Passed out students are instructed on effective methods of drafting CVs or resumes, cover letters that is the fundamental most required document during a job interview. The Career Advisory Centre also covers personality development workshops as a pre-interview preparation.
Students pursuing Bachelor of Business at James Cook University, Singapore campus get an opportunity to explore the real world. The course includes Work Integrated Learning (WIL) that bridges the gap between academics and employment. Bachelor of Business students should choose any core subject like Business Data Analysis and Interpretation, Managing Consumer Markets, etc. and one of these WIL subjects- Professional Internship, Multidisciplinary Project and Independent Project.
A plenty of education institutions offer internships along with bachelors and master studies in Singapore for international students.
Singapore Institute of Management offers Master's in International Business programme from the perspective of employment in business domain. Many postgraduates have benefitted from the SIM Career Development Office that helps them connect with the top-notch employers like AC Nielsen, Accenture, Bloomberg and many others. Students can either engage in part-time internships or full-time employment after studies. International Study Trip encourages students for workshops, company visits and personal engagement with the mentors. SIM also has an in-house Career Connect to prop up students with internships.
Management Development Institute of Singapore (MDIS) has formed a separate Career Assistance Unit (CAU) to help students in the job search. Job seekers or prospective interns can send in their resumes and job application form to the CAU. Eligible students get a chance to work with the companies partnered with MDIS.
Students can engage in internships; duration varying from 1 to 6 months. Students are expected to earn an amount between 500$ and 700$. Payment and working hours vary from company to company.
Some other institutes like S P Jain School of Global Management Singapore, Nanyang Technological University, Singapore Institute of Technology, etc. has tie-ups with the companies to facilitate internship programmes for students. Many studies abroad consultants in India provide free of cost services and assistance to students for admission to these universities. They also help for the visa application, scholarships and internships.
Stay connected for more interesting articles!
Author's Bio:
I am an Education Consultant and has been writing on career and education tips from many years. I holds an expertise in study abroad counseling and Coaching classes and currently works as a counselor for Krishna Consultants.