There are many factors to take into account when choosing the best game controllers, as not all are suitable for certain devices and do not require the same care. Therefore, what a priori may seem a simple task, is sometimes complicated.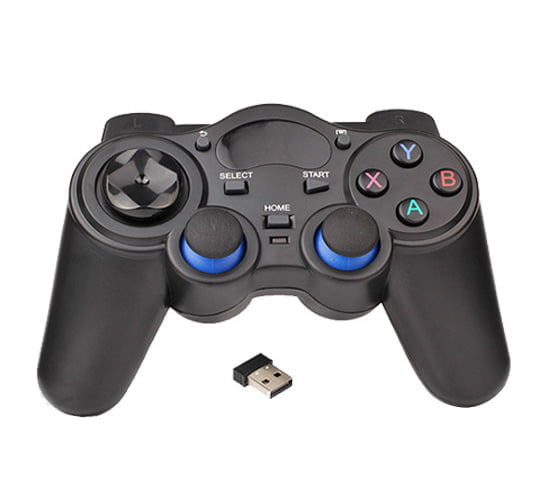 Luckily, the current market offers us a wide variety of models and prices.
Here's a general outline made by Fragrr of the functions that these gaming accessories should have.
Tips for choosing game controllers
First of all, we must know that the list of controls is endless, even more since the boom of electronic elements such as tablets or mobile phones, for which special controls have been developed. Depending on the device for which we need this accessory, we will choose one or the other.
Any gamer knows that a quality controller is essential to enjoy video games to the fullest. This must offer everything necessary to make our game a unique experience, such as sufficient reaction speed, the possibility of being wireless or a high battery time. These features are necessary for many of the games currently available on the market.
Among the main functions that must have all control are the built-in battery, if it is wireless.
Although it may seem something insignificant, the truth is that this feature is essential for our comfort, and is becoming more important over time. The vibration function is also highly valued by gaming enthusiasts.
They should also have DirectInput and XInput options. The controls that use the first one have to be configured manually, while the second one is 100% compatible and does not require any type of configuration.
On the other hand, if what we want is a controller to play on our PC, we will have to be well informed about the compatibility of the different modalities of these accessories, also taking into account the games we are going to use. For example, some of the most current ones do not detect analog sticks correctly.
To play on Android devices, on the other hand, we recommend remotes that allow us to recharge our Android with the battery included. It is also advisable not to weigh too much, so we can take it with us wherever we want.
However, for this type of electronic devices usually serve the controls of consoles such as the Xbox, PlayStation or Wii. In theory, any USB controller can be connected as long as our Android device is compatible with USB OTG.
What are the best game controllers?
A good example is this Bluetooth wireless controller, compatible with Android / IOS devices (Image 1). It works via a Bluetooth 3.0 connection, and has an internal rechargeable battery with charge indicator. It can connect to Android 3.2 and above, and IOS 4.3 and above. In addition, we can connect it to a Smart TV to control with it the television and make it compatible with 3D VR glasses for a fantastic multisensory experience. It also has a touch sensor that is very useful for a number of applications.
What are the best game controllers?
Very similar in its functions, although different in appearance, is this wireless controller with Bluetooth for Android / IOS devices. It has the same features as the previous model, but this remote is also telescopic so it can adapt to tablets and smartphones of different sizes. In addition, thanks to its design we can grab it by the ends and manipulate it with great ease.
What do you think of these tips when choosing the best game controllers?
Author's Bio:
Darleen writes about gaming news