Now that spring has finally arrived and with it the good weather, we all begin to feel like leaving home, spending time on the terraces drinking the sun and with it, a good pitcher of our favorite beer surrounded by our friends.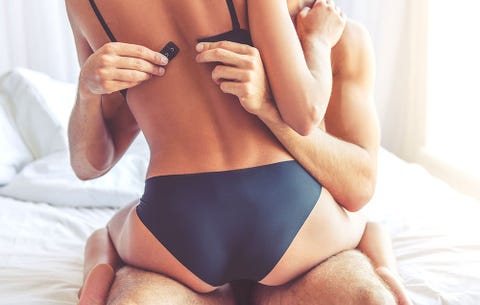 Quite a classic.
In this context, it is when friends begin to emerge the crazy travel plans for this summer, we all want to flirt with women (or men) when the good weather comes, also for a compelling reason, clothes and ends up teaching much more says Gina.
The three main advantages of spring
We have heard thousands of times the expression "spring, blood alters" and, although probably when this expression emerged we did not know so many things about the human body, everything points, thanks to scientific advances, to the fact that since then they were right.
More light
Thanks to the change of schedule and the increase in daylight hours that we receive with the arrival of spring, there is a profusion of endorphin and serotonin in both sexes thanks to the impact of light. What does it mean? Stress relief, better mood and good sexual response.
It also favours the secretion of pheromones, oxytocin, dopamine and noradrenaline, hormones that participate in sexual attraction and influence our mood, making us more and more vital and eager to socialise.
With the hours of light also increases the secretion of vitamin D. Men with more vitamin D substantially improve the amount of testosterone produced. Both testosterone and vitamin D now begin an unstoppable rise to peak in August, when the day begins to shorten.
Good weather
It is a fact that, after the concurrent rains of April, the weather improves.
It's getting hotter and hotter and hotter.
On the one hand, we feel like eating colder and less hot, so salads gain strength to the detriment of the copious plates full of calories that keep us so hot in winter.
On the other hand, more and more people want to go out and play sports. In the street is very good and people are increasingly encouraged to play something, for example, paddle is a sport that wins more and more followers. At least that seems to indicate the proliferation of facilities dedicated to this sport that we can observe throughout the peninsula.
And last but not least. With the heat the clothes are too much, and we begin to see and show more skin. Probably many will be most upset in spring, or at least, what is most notorious of the arrival of this.
Who doesn't like to open the windows and let a fresh orange blossom scent invade the house?
The aromas become much more intense, especially the best perfumes, also affecting the pheromones, which are responsible for personal relationships. This mixture makes us more likely to interact during spring, and therefore to want to meet women and men.
All this cocktail, they make that, while this season passes, we have more desire to go out to flirt, it can even lead to break some relation than others. If you are one of those who wants to recover his ex, click here. If you're not, read on.
Not all that glitters is gold
We have seen how our body prepares for the changes that spring brings, how our body makes us more social and almost pushes us into uncontrollable sexual desire.
But unfortunately there are people who don't cope so well with the arrival of this season.
The arrival of spring can bring quite annoying consequences for some people, that no one is alarmed, no one is mortal!
Spring asthenia
According to the sanitas website, spring asthenia is an adaptive disorder suffered by approximately 50% of people when spring arrives.
This means that it is a disorder that lasts about 1 or 2 weeks usually, and that is remitting as our body adapts to the new time change and so many hours of light.
These are the symptoms it produces:
Tiredness and drowsiness during the day.
Lack of energy.
Sleep disturbances, especially difficulty to fall asleep.
Irritability
Anxiety
loss of appetite
Cephalea
Decreased libido.
Concentration problems.
Lack of motivation.
Allergies
We cannot forget, if we are talking about spring, the incidence in cases of allergies.
At this time when all nature flourishes and its reproductive cycle begins, the different pollens found in the air begin to wreak havoc on those people with allergies.
And not only pollens, the hair of animals is also shed more at this time of year, making spring a real bomb for allergy sufferers.
When a person is allergic and is going through one of these moments, it is normal that they do not feel like having sex, their eyes, nose and even any part of the body itches.
The feeling of discomfort is general and therefore it could be that this is detrimental to sexual libido.
It's spring, and the Corte Inglés knows it.
If to all that we have said previously we add the campaigns of swimwear to wear on the beach or pool, the ads for sunglasses and the proliferation of refrigerators with ice cream and shelves with infinite variety of sun creams.
You don't have to be a lynx to know that a change has arrived, and it goes on for a long time, because luckily or unfortunately almost all the geographical areas of the peninsula begin to enjoy a fantastic heat that will not leave us until September, and in some areas until the same month of October.
El Corte Inglés will be in charge of reminding us that the deadline to start the bikini operation is coming to an end.
Nice advertisements of beautiful women in bikinis and men so hard on television that they could almost have been sculpted by any artist from classical Greece.
Sneakers with large cushioning soles give way to Roman sandals or even flip-flops, (yes, flip-flops, became fashionable again a couple of years ago).
Although perhaps what we like best is that the long boyfriend jeans are beginning to be replaced in the closets of all our girls by those wonderful shorts or skirts that so well know how to combine, what they let see, and what we imagine ourselves.
Undoubtedly in the collective imagination spring is much more than a simple season, it is the exit of winter lethargy, the withdrawal of the cold in favor of that warmth that makes us enjoy a little more of the good things that have the days.
Perhaps so much explosion of colour makes us more aesthetic, more sensitive to beauty and therefore more sexualised and prone to outcomes that, why not, could well be films such as "Infidelity".
But if you don't know how to have a lover, don't jump without having clear concepts.
Our advice is that now that the good weather has arrived, forget all the bad things of winter and go out for a drink with your friends, go from who is still giving you the stick and join our community of liberal men and women who are looking like you enjoy the good things in life.
Author's Bio:
Darleen now writes about sex toys