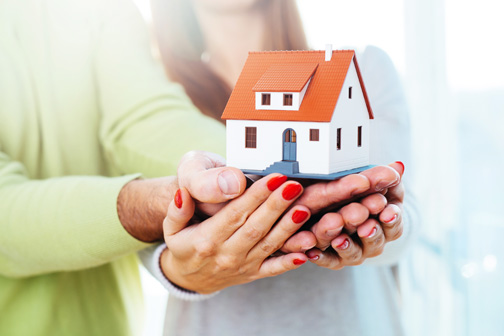 A home buying decision has to be one of the most important decisions of anyone's life. People save all their lives to fund a reasonably priced home that could match their needs, budget, and expectations.
However, not all are lucky enough to save enough funds to buy a dream home on their own funds. That's where home loans come to rescue of such people who are salaried or self-employed. If they have the required home loan eligibility, lenders award them a housing loan of up to Rs.3.5 crore at a lower home loan interest rate.
People opting for a home loan need to repay it over a tenor and in EMIs which consists of the principal amount as well as the interest component. Since a housing loan is a long-term commitment, not opting for a correct interest type may affect your budget.
When it comes to the repayment of the home loan, there are three types of the home loan rates which one needs to repay as well. These are MCLR home loan, BPLR rate, and base rate.
Let's know the basic difference between all three of them so that you can decide which one to opt for while applying for an online home loan.
What is BPLR?
BPLR stands for Benchmark Prime Lending Rate which is obsolete now. It was available till 2010 and used as a benchmark rate by lenders for lending. The Reserve Bank of India (RBI) came to know that banks were keeping the BPLR rate at a higher level. Since there was no rule to lend only at the BPLR rate, the Central Bank found that banks were misusing it by only offering a home loan at BPLR. Thus, even privileged customers were paying a higher home loan interest rate. The practice was discontinued and the home loan service providers now lend at the retail prime lending rate which is similar to BPLR.
What is MCLR based home loan?
The MCLR home loan rate is the rate of interest that will be charged on your home loan if you opt for choose the floating interest rate system. To understand the concept of MCLR based home loan, it's necessary to understand what is MCLR? MCLR stands for marginal cost of funds based lending rate and came into action in April 2016. Now the MCLR based home loan is considered as the benchmark lending rate for people opting for floating home loan rates. It is now the minimum lending rate at which you may get a home loan from a lender. It depends on some parameters such as carry on account of cash reserve ratio, marginal cost of funds, tenor premium and operating costs. When the deposit rate goes up even the MCLR home loan rate rises as it's associated with the prevailing actual deposit rate.
What is base rate?
Banks have stopped offering home loans at the base rate from April 2016. But, the loans awarded between June 2010 and April 2016 by banks were on base rate. During the mentioned period, the base rate was the minimum rate at which lenders provided a loan. The base rate gets calculated on three elements such as – return on net worth, unallocated resources cost and fund's cost. Borrowers have the freedom to convert their base rate based home loans to MCLR based home loans. The MCLR rate is 50-100 basis points lower than the base rate.
Factors that can affect your home loan rates
Other than the lenders offering home loan rates on floating or fixed type, even some of the elements affect it. Have a look:
1). Your CIBIL Score
If you have maintained a robust CIBIL Score or the loan Credit Score by keeping a clean repayment history, and if it's above 750+, you can get a lower home loan rate. People with a strong CIBIL Score can easily negotiate for a lower rate and make their home loan affordable.
2). The tenor
If you opt for an extended tenor for your home loan, you will get to spread the principal and interest component into more months and pay lower EMIs. However, for keeping a loan obligation for long, you will have to pay compounding interest as well.
3). The down payment
If you can increase the down payment for your home loan (30-40%), you will be able to pay lower interest based payments towards the home loan principal.
The Bottom Line
Implement the above tips to get a lower home loan rate and make your ensuing home loan an affordable deal for you.
Bajaj Finserv offers some choicest pre-approved home loans, personal loans, and many more offers. You can know your pre-approved loan offer by entering some of your basic information.
Author's Bio:
The author is noted Financial Advisor.