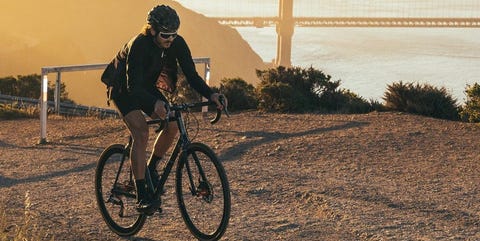 Physical fitness and getting in shape can be a drag, but there are all kinds of outdoor activities that can make fitness fun. That being said, not everyone enjoys the same outdoor events. While some people may love camping, others may consider it a fate worse than death. While some may love hiking or climbing, others prefer more leisurely activities on or in the water. The truth is, there is a great outdoor activity for almost everyone that can be both enjoyable and help improve your overall health. Here are 3 tips on how to get invested in an outdoor hobby.
Find the Right Activity
One person's fun is another person's nightmare, so dip your toe in several different pools before diving in. Taking a class or renting equipment is a great way to do this. Another way is to find some friends with different hobbies and passions and spend a day with them. From hiking to canoeing to skiing to stand-up paddleboarding, there is no end to the number of outdoor activities people enjoy. Just keep trying different ones until you find one you like.
Get the Right Equipment
Many times, people are hindered from enjoying certain activities simply because they don't have the right clothing, gear or equipment. If you find something you think you might like, but find it uncomfortable, you might just need to get equipment more specifically customized to you. For instance, if you love the thrill of speeding along a path on a bicycle, but find it to be uncomfortable, you might consider having a bicycle built just for you or investing in a custom cycling kit to tailor a bike to your specific needs.
Find Some Friends
Once you find a hobby that you enjoy and have the right equipment to do it, then you'll want to find some other friends that you can share your passion with. Doing things with other people is almost always more enjoyable than doing them alone. While there may be times when you want to engage in outdoor pursuits by yourself, over time you may lose motivation to keep doing what you love. Even just having one single friend to go engage in your outdoor passions with can help keep you motivated when you get busy or just forget how much you love your hobby.
In a digital world, it might be more important than ever to find outdoor activities that you love. Not only can outdoor activities help you get back in touch with nature, but it can help you unplug and recharge your own batteries. There is even something healing about just being outdoors that might actually be even better than therapy!
Author's Bio:
Brooke Chaplan is a freelance writer and blogger. She lives and works out of her home in Los Lunas, New Mexico. She loves the outdoors and spends most of her time hiking, biking, and gardening. For more information contact Brooke via Twitter @BrookeChaplan.