On average, a person will spend a whole third of their life asleep in bed, and when you look at it this way you begin to understand the importance of choosing the right bed. We aim to help you do this here with what we believe are the key areas to cover when selecting the right bed for you.
1. Find the right bed for your size and weight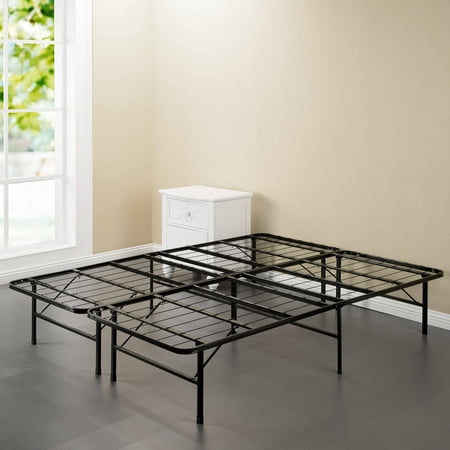 It may surprise you to know that not all beds suit everyone's height and weight, and you should take this into careful consideration when looking for the bed that's right for you. If you have a reasonably good size bedroom and your partner often takes up all the space, consider a king or queen size bed to spread out, they also tend to be longer if you are on the tall side. Your weight is also important. If you have a larger frame, consider buying a bed frame for a heavy person which will properly support you as you move around at night. For more information, go to https://wisepick.org/best-bed-frame-heavy-person/
2. Look after your back

The back is an area many people injure, something as simple as a supportive bed can help to prevent or help alleviate back pain. Spring and slatted beds tend to be the most supportive. They have a slight amount of give to ensure a comfortable night's sleep. You may want to consider a firmer mattress if you get a lot of back problems as this can help your back keep a better position whilst you sleep, even if a softer mattress does feel better.
3. Consider the cost
Everyone is familiar with the phrase 'you get what you pay for' and to some extent, this is true for beds. The cheapest bed frame you can find may not break your bank balance, but it may break your back. At the same time, you don't need to spend a month's wages either unless you really want to. Look for value, price reductions on quality beds are great. Aim for what you can afford but with quality that will last so you aren't out shopping for another bed in no time at all.
4. Don't neglect the covers, quilt, and pillows

So you've carefully selected your perfect comfortable bed frame, but to make your great night sleep, take some time to select the right bedding. A good quality duvet or quilt and comfortable pillows will make the world of difference in how well you sleep. With so many options available such as synthetics, memory foam, and down of birds, be sure to get a feel of them all before selecting your favorite.
5. Make sure it looks as good as it feels
With so many bed frame designs to choose from, make sure you shop around to find the right style to compliment your décor and agree with your sense of aesthetics. Leather and unpainted metal frames work great with a modern theme. If you are aiming for something more vintage, try shabby chic painted metal or solid wood frames like oak or maple. What's important is finding a style that works for you and your bedroom.
To summarize
A great night's sleep is so important for a productive day. With such a variety of beds available to you, choosing a new bed to perfectly suit your needs can sometimes be a little overwhelming. Remember to shop around and get a feel for the type of bed you think you might like. Local stores are great for trying out different styles, but better deals may be found online. Whatever you decide, hopefully, these tips will help you make the right choice.
Author's Bio:
As we know, it is not always the conventional medicine that can offer effective and safe treatment. The use of many drugs spoil the immune system, and antibiotics impair intestinal microflora. In many cases, you can use a more lenient method of treatment, proven by nature and long-term experience of people.