Home loans make it possible for you to meet your goal of owning a home even when you do not have lump sum you need to do so at present. But, as a potential housing loan borrower, it is essential that you pay attention to EMIs, the most important aspect of loans. Home loan EMIs can become the most expensive monthly expense on your budget and hence, sound financial planning can enable you to pay your EMIs and take care of other financial needs without putting a strain on your pocket.
The home loan interest rate you are offered directly determines the EMI amount that you will pay based on the loan amount and tenor you choose. Housing loan interest rates have determinant factors that can be both external and internal in nature. Here are 7 factors that impact home loan interest rates.
MCLR
Marginal Cost Fund Based Lending Rate (MCLR) is the minimum rate at which lenders sanction loans to borrowers. MCLR is a rate mandated by RBI to make credit markets transparent and also ensure that lenders pass on any reduction in the cost of funds to borrowers. The MCLR is calculated based on marginal cost of funds, CRR (Cash Reserve Ratio) and the lender's operating cost.
Repo Rate
The repo rate is the interest rate at which the RBI lends to commercial banks. RBI changes the repo rate in its bi-monthly Monetary Policy as a measure to control inflation. In times of high inflation, RBI increases the repo rate to curb the circulation of money in the market. Thus, changes in the repo rate impact lending rates of all the loans including the home loan interest rate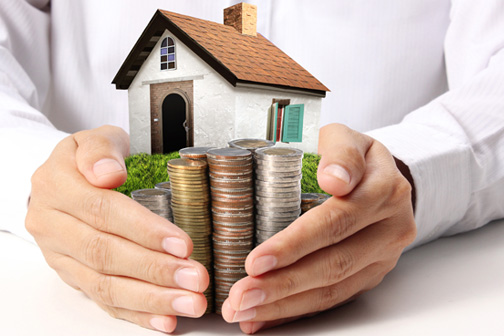 Tenor of Home Loan
A change in the house loan tenor directly impacts the EMI and the overall interest you pay. The longer the loan tenor, the lower will be the home loan EMI and the more your expense towards the interest and vice versa. You may opt for a longer tenor to ease your repayment, however, be informed as it also means repaying an overall higher interest on your housing loan.
Down Payment
Some lenders offer considerably lower interest rates if you make a hefty down payment on your home loan. This also means that you reduce the overall cost of repaying the loan in your chosen tenor.
Credit Score
Your credit score has a major bearing on the rate at which you will be sanctioned a home loan. It not only decides the amount of housing loan a lender offers you, but also the interest rate. So, if you have a low credit score, lenders may either reject your house loan application or charge you high-interest rates. Whereas, a good credit score works in the opposite way. A credit score of 750 and above is considered to be good and can help you secure a substantial home loan on nominal interest rates.
You can also use the home loan EMI calculator to forecast your EMIs by entering different combinations of the home loan amount, interest rates and tenor so you can plan your finances better. So, put off any delays and check your pre-approved offer before applying for the home loan to expedite your loan process and get customized deals.
Author's Bio:
Arwind Sharma is a financial advisor with an experience of more than 7 years. He has worked for topmost financial firms in India and has been a visiting faculty at many reputed institutes in India. Currently based in Gurgaon, Arwind Sharma is a name to reckon with when it comes to financial management for big brands. A post-graduate in business economics, he is an alumni of Princeton University, USA. During his free time, Arwind teaches children from marginalised sections of society and also work on his blog.