Design thinking is what empowers design professionals to create breathtaking designs that are not only pretty to look at, but also fulfil the purpose and function that is desired to meet the goals. Interior designers use design thinking to create exquisite interiors and transform built spaces into homes, offices, restaurants, etc.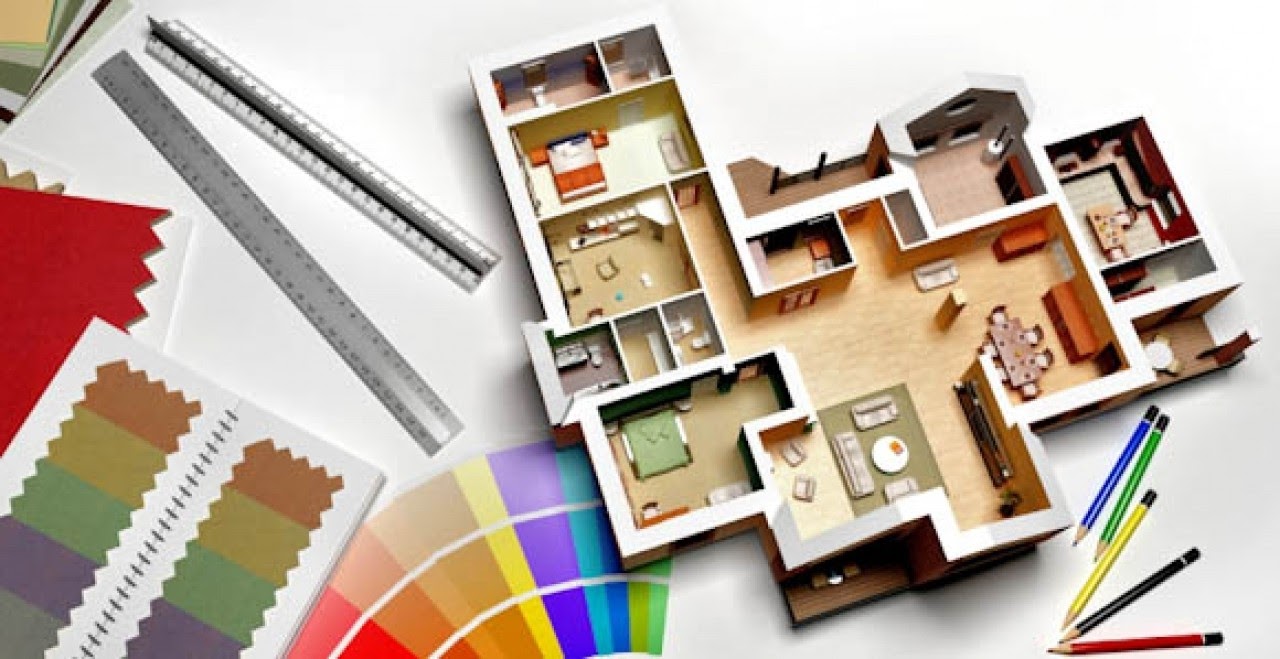 Why Build a Career in Interior Designing?
If we go by the market trends, interior designing professionals are in high demand at the moment as more people are relying on designers to decorate their living spaces. Another factor contributing to this change is the sharp increase in property rates, accompanied by the shrinking size of Indian homes. With their houses getting smaller, Indian homeowners are seeking the help of professionals to achieve a comfortable living in the limited space.
As a career, interior design can be fun and challenging and highly rewarding to professionals. If you are an aspiring interior designer, you must possess certain innate qualities like a knack for creativity, an understanding of design, colours, textures, etc. However, it is not enough to make a career out of it.
To accompany your innate qualities, you must also have an in-depth understanding of softwares used for planning, budgeting, etc., that can only come from a formal education of the discipline. Such skills can only be developed through professional training in the field, for which you would be required to enrol in an interior design course.
Skills Required for Interior Designing
Along with a creative mind, it is essential for the designer to have a keen eye for details. All interior design professionals must have the quality and ability to look at the bigger picture, while focussing on the smaller details when designing spaces. They must also be very adaptable to the client's wishes.
Design trends come and go, hence, every interior design professional must learn to stay on top of all of them. They must possess the ability to identify and predict future trends as that would keep them relevant and ahead in the game. It also means having the ability to spot bad trends and ensure that you stay relevant.
Sustainable living is the need of the hour, and every aspiring or current design professional must have the knowledge of desirable design technologies and features that can make the built spaces more sustainable and eco-friendly.
Another crucial skill is communication. The professional must be good at understanding your clients' requirements and tastes, and be able to deliver the most technically sound outcome to match their demands.
To be an exquisite interior designer, one needs to have an eye for detail, a natural knowledge of colors, and intuition about space, harmony, and balance, and a keen eye. One can build on these skills and create a strong foundation to become a successful interior architect designer.
Scope After Interior Design Courses
With the relevant skills and a qualification in the discipline from a reputed institute like Delhi's Indian Institute of Art and Design, the young professionals are eligible for job roles that include:
Interior Design and Styling
It involves giving makeovers to spaces and making them appear more aesthetically pleasing. Interior stylists work with design professionals like architects, suppliers, lighting, and kitchen designers to create an environment that is as functional as it is gorgeous.
Event Design
Event designers are responsible for the decor, style, and aesthetic design of the events. Their job is to transform the venue and breathe life into their creative vision. Event design can range from weddings to corporate events to exhibitions.
Retail Design
Retail designers work on interior spaces that would be used by businesses as showrooms, boutiques, stores, etc. Their work includes sketching out design ideas, determining the colours, elements, and other details that would go into designing a retail space.
Design Journalism
Interior design students with excellent communication skills also have design journalism as a career option. Design journalists are critics of interior design. Their job is to talk about the latest architectural and interior styles, predict industry trends, etc.
Author's Bio:
I'm Isshu. I'm a blogger who love to share informative content. I am a fan of music and design.