Streetwear is fashion that begins in the urban streets and moves uptown. Instead of copying what the upper classes say is high-fashion, today's consumers are dictating their own likes and needs, starting fashion trends that go mainstream quickly. It's all about comfort and a casual look. Streetwear brand starts with denim – either a pair of jeans, a shirt, a skirt, or even a pair of overalls or dungarees. Comfortable, oversized clothing is favored, too, rather than the skin-tight clothes high fashion currently prefers. Streetwear is all about individuality. Baggy sweatpants or sweatshirts, denim or leather jackets, suspenders or a unique hat, and of course, a quality pair of sneakers.
Frontrvnners is a streetwear brand that's authentic and loyal to their craft. As they say, it takes a lot to make it out of the inner city. And their brand is doing just that. Their mantra is "Loyalty initially, royalty infinitely." By this they mean if you stay dedicated to your passion, you can become a success with streetwear brand.
Frontrvnners believes in working hard for that success, in getting rid of anything and anybody that stands in your way. They think of themselves as more than a streetwear brand. They were founded in the Spring of 2012, in Hayward, California in Joshua Jackai's basement. Jackai stands behind their designs and encourages their customers to stay loyal to their passions.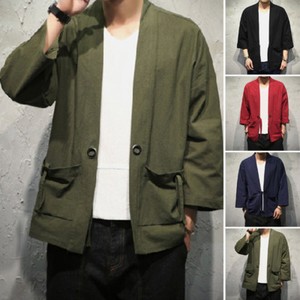 When you're talking streetwear, you're talking a mindset, not just fashion. The streetwear brand consumers tend to be young, loyal to hip-hop music, and willing to spend a bit of money on a casual statement like quality sneakers. "Being Frontrvnners is a lifelong mindset," the company says, "and just like our mindset, our garments are built to last."
Streetwear brand puts the power into the hands of the consumer instead of the upper-class fashion designers. With social media and today's internet power, consumers can share their unique fashion visions with their peers. Once those designs become mainstream, that streetwear "look" is over, and the consumers begin again with a new one.
Frontrvnners started with a simple screen-printing business. They're now almost entirely cut and sew, with sales throughout North America, Europe, Africa, and Asia. Consumers know when they've found an authentic streetwear brand, and they'll stay loyal to that brand. Frontrvnners offers detailed stitching and custom embroidery to create their unique looks. From hoodies and t-shirts to cargo pants and hats, they can take care of your streetwear needs.
Streetwear combines elements of sportswear, haute couture, punk, and even Japanese street fashion to create a unique look that allows people to express themselves and their culture. With the right clothing and the right attitude, you can fit right into the streetwear brand.