Estate planning is something that everyone who wants to plan for the future should get in the habit of doing. Without a plan, your loved ones may be financially or emotionally punished. As long as you have minimal assets, like a modest home and an IRA, there's no reason why you shouldn't start making plans now.
Estate planning is not just for the rich and famous. Many people do not realize that an estate plan is critical to protecting their family's well-being, and an attorney can help them understand it better. Without an estate plan, your successors will likely face all sorts of problems, and that is when an attorney can help simplify the technicalities. Here are some reasons why you should consult with an attorney and get an estate plan laid out today by clicking on barrattorneys.com.
An Estate Plan Protects Your Beneficiaries
Everyone needs to think of getting an estate plan well in time to avoid serious consequences. You do not need to do well in the stock market, shares, or real estate business to be rich, as anyone can create assets you will want to leave to your heirs once you're gone.
In today's world, many families considered to be middle-class are required to make contingency plans if the family's primary provider passes away (or breadwinners). And an attorney can be the professional they need to work with.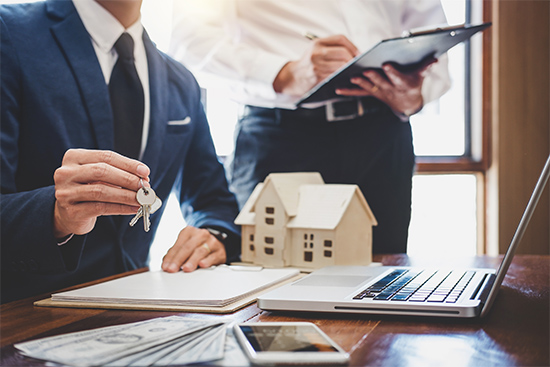 In the event of your death, if you do not choose who will inherit your property, you will have no say in what happens to it. This is because choosing heirs or beneficiaries for your assets, whether a stock portfolio or a vacation home, is the primary component of estate planning. If you do not have a will or another type of estate plan, the law will decide who receives your assets, which is a process that may drag on for years, rack up expenses, and get contentious.
After all, a court has no way of knowing which sibling is to blame and which should not have unfettered access to income. Moreover, the courts will not automatically assume that the surviving spouse should receive the assets. Therefore, it is essential to work with an estate planning attorney and do what is required to avoid any hassle.
Conclusion
Being able to nominate your heirs is the biggest benefit of having an estate plan through an attorney. But, it can also help spare your heirs a big tax bite. Just be sure to connect with an experienced and qualified estate planning attorney so they can handle everything while relieving the tax burden for your beneficiaries.
Author's Bio:
Hi, I am Christopher. I am blogger from USA, and writing is my passion. I love to explore creative things and learn new things. I write what i learn and share with people.