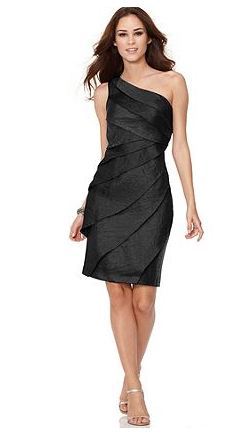 Everyone desires to look good. Therefore to enhance your look you not only take the aid of the cosmetics but also need to wear somewhat that suits your personality. There is diversity of clothes available in the market. Particularly for women to look good enormously would depend on their classic style clothing. There are designer brands in market and also the conventional ones who do not have any brand name committed to them. Most of us love to wear designer's stylish brands. There is certain level of excellence that you can expect while choosing a designer brand. It also enhances to your status in the society if it is something that you take care of. If you decide to opt for the classic women's clothing then it shows that you have money to spend on lovely and quality things.
How to get classic style clothing in a small budget?
First, set down those sleek fashion magazines and back away from them gently. They can be risky, particularly if you don't discriminate how to use them. $700 pants? $500 shoes? Who can have enough money to buy these things? Not many! Look at what's prevalent, swipe some styling designs, and then go replicate the looks in prices that you can afford.
Furthermore, start viewing "online stores" which are packed with hottest classic styles. There is the huge variety of classic trends that famous brands are showing on these online stores at affordable discounted rates. Once you learn what appears good on you and what doesn't, you'll be helpless to buying these "must have" each season.
What exactly are classic styles, and how do you know one when you see it?
Classics are styles that have been famous for years for the reason of their clean lines and effective features. While trends are rapidly recognizable by pattern, length, or decoration, classics transcend time with their style, cut, and fabric. They can be worn alone, layered, dressed up or dressed down, and can be made to seem modern by adding something fashionable. These classic styles continue to sell well as they fit a variety of body types and offer a simple, unfussy outline. Get them in basic, firm colors, and you can wear them for years to come.
Won't you get bored with the "same old thing?"
It is possible only if you have no imagination. The neat thing about classics is that they not only seem great all by themselves, they serve as a perfect backdrop to flashier pieces. Enhance funky hosiery, snazzy jacket, or a perfect pair of shoes, and you will be able to intensely showcase the new piece using your classic staples as a backdrop. Your family, friends, and colleagues will think you spend a fortune on your clothes, when in reality you are just adding a few "to die for" pieces each year.
Author's Bio:
So the next time you're in a dilemma as to what to add to your wardrobe, opt for classics. They're clean, versatile, easy-to-wear, and make the most of your budget with macys promo code available over the internet.