Gone are the days when briefs were only worn as innerwear. As time passed by, everything changed, and so did the idea of briefs for men. The briefs now have completely changed the game for people who wish to look smart in every little way.
Jack & Jones got you covered with their snazzy briefs that will only add charisma and boldness to your attire. Keep in mind these 5 points when buying a brief and leave the rest to us.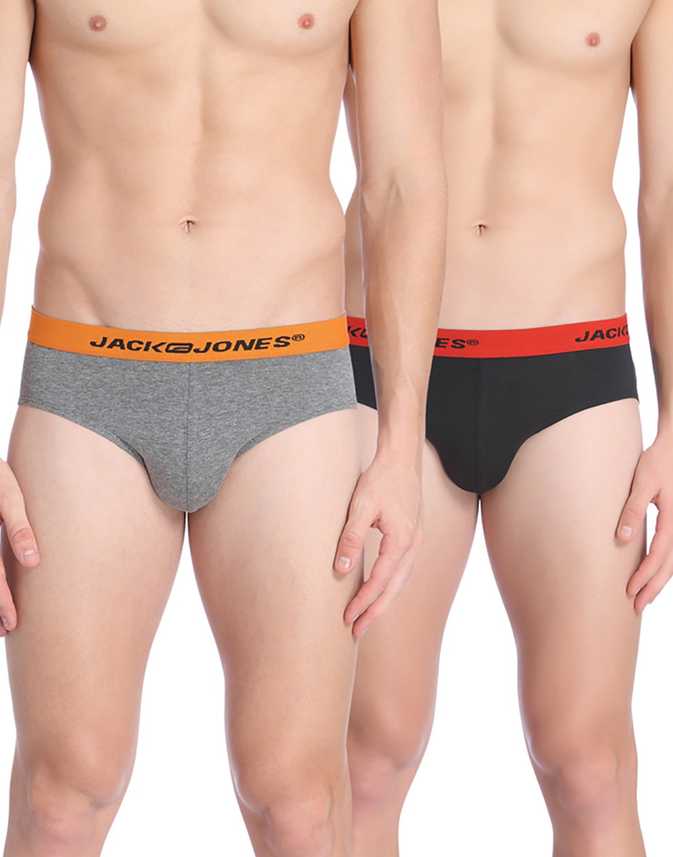 1.Fabric
Purchasing a fabric that easily sits on your skin is a compliment in itself. Checking the material is important to determine the fit, look, and color which will suit your body. Cotton is suitable for all types of weather & can absorb sweat, helping you cool faster.
Jack & Jones briefs are made of 95% cotton, a smooth, lightweight fabric that can perfectly absorb sweat spouts.
2.Measurement
This is the key factor to know when buying a brief online. A brief with too much space is more likely to put you in an uncomfortable position in public places, and the one too tight will have you begging for space every time.
Knowing the right size helps you move freely and offers you a comfortable fit. Correct measurement will let everything fall into place with ease.
3.Fit and Comfort
Comfort is of paramount importance when you purchase a brief online. You need to make sure what you wear has the best material for your skin, provides you great comfort, and perfectly fits you. Please choose the right cut for your body type; we at Jack & Jones have researched, managed, and prepared our briefs that will offer breathability for all body types.
Buying a perfect brief for your arsenal is as important as wearing a great scent. Briefs sit easily on your skin and provide substantial comfort and fit, which makes you glide through your day with ease.
4.Styles & Colour
We at Jack & Jones are aware of men and their activities; hence we have made briefs that suit all their activities. Keeping that in mind, we have different color variations of briefs to fit your body type.
Having a wide variety of styles helps you choose from the most fashionable brief which suits you best as per the occasion.
5.Solid, Print & Stripe
The year is 2020, and you really can't be wearing a plain brief all your life. So to add some color and fashion to your life here at Jack & Jones, you can pick whatever suits you best from the collections of briefs for men. Be it solid, print, or stripe, you are free to choose your mood and what you will rock.
Buying briefs online or offline lets you take matters into your own hands because we have the best possible brief that will take it up a notch.
Author's Bio:
One of Europe's leading producers of menswear, JACK & JONES is riding high on a strong legacy of craftsmanship, unmatched quality and exemplary style. With humble beginnings that are dated back to 1990, the brand today holds an inimitable position in the sphere of trend inspired fashion for the cosmopolitan man.