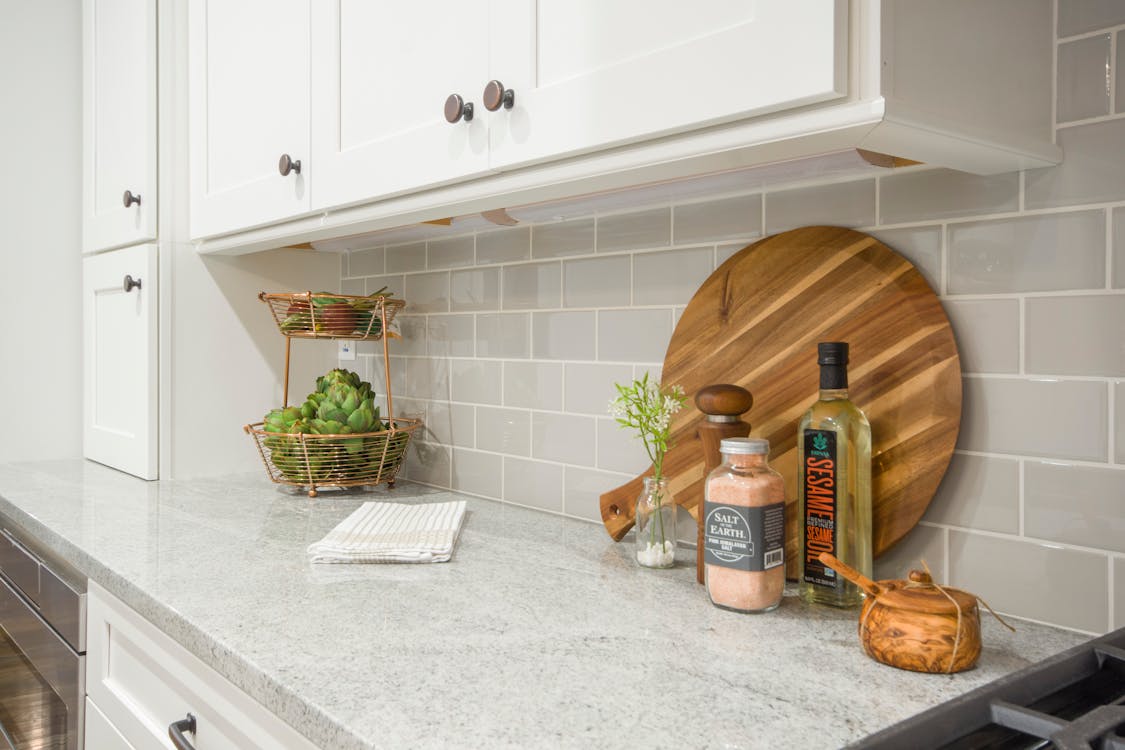 Your kitchen can be the heart of your home just be completing some simple fixes. This will allow your whole family a place that they want to be for those special occasions or just on a daily basis. Here are some of the ways that you can make your kitchen shine.
Color is Essential
Adding color into your kitchen will make it feel more cozy and inviting. This is because the contrast can be appealing to the eye. It doesn't have to be that you go crazy with the color if you prefer a more neutral space. Adding in a little bit of color in your backsplash or even on your walls is a good way to dress up the space in an understated manner. Another solution is to have colorful curtains or place settings to give it a little more glam.
Create a Gathering Area
A centralized gathering place in your kitchen is essential for family meals or just helping the kids with their homework. Granite slab countertops are durable and will withstand whatever your family can throw at them. It can also bring in a little bit of contrast into your kitchen without having to break the bank. There are any number of options that can make your kitchen the hub of your home. Even going with a table in the center of the room can give you extra space.
Define Storage Solutions
Storage is always in short supply when you have kids. This can leave you having to come up with creative options when it comes to making more space in your home. Extra tall cabinets and lift-up bench storage can give you some of that much needed space. Another solution is to have door organizers so that you can create a space for all of your kitchen items. For example, a shoe organizer could come in handy to store all of your kids' afterschool snacks.
Craft a Communication Zone
Some kitchens have that dead space at the end of the counter in which you toss your keys and other items when you walk in the door. Turn this space into a communication zone for your family. You could get a dry erase board for the more traditional methods of communication. Another solution is to use chalkboard paint and define the space. This would allow you to leave your kids messages of encouragement and to know exactly what's going on with them.
Making your kitchen something special doesn't take a whole lot of time. Use these tips to get you started on crafting a kitchen that will work for the whole family.
Author's Bio:
Rachelle Wilber is a freelance writer living in the San Diego, California area. She graduated from San Diego State University with her Bachelor's Degree in Journalism and Media Studies. She tries to find an interest in all topics and themes, which prompts her writing. When she isn't on her porch writing in the sun, you can find her shopping, at the beach, or at the gym. Follow her on Twitter and Facebook: @RachelleWilber; https://www.facebook.com/profile.php?id=100009221637700