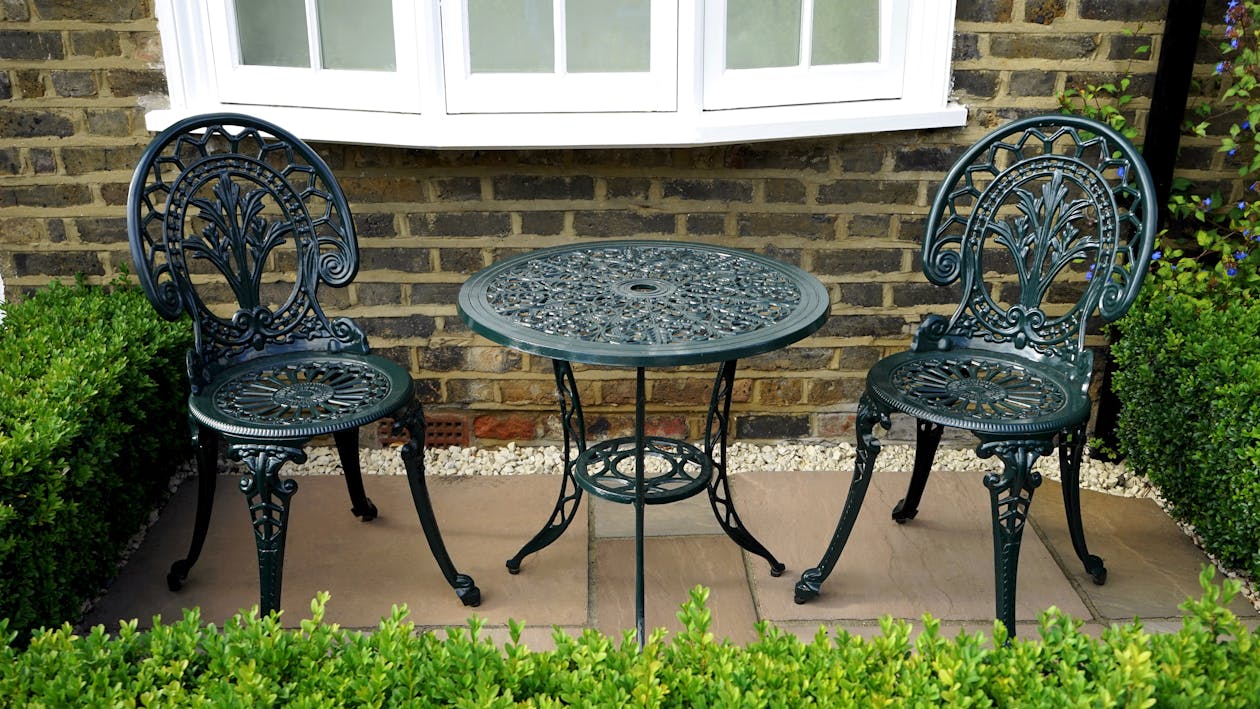 Don't have the biggest backyard? Don't worry, there's still plenty that you can do to make yours as exciting as possible. Take the initiative to spruce up and renovate. You'll be amazed by how much potential there is! These four tips will help you make your small backyard as stylish as possible:
Install a Patio/Deck
You want to make your backyard a place where you're free to be as social as possible. This way, it'll be more comfortable to invite friends or family over for a barbecue or party. By installing a patio or a deck, you'll have a place where such visitors can sit down, chat and relax. This is especially useful during the summer months. One thing that can help add more personality to this type of space is a pergola, like those from Allweather Shelters. Not only are they great for aesthetic appeal, but they help to provide shade. If you or your children have sensitive skin, this can protect them against sunburn.
When you're considering building a patio or deck in a small yard, you're obviously going to have to think about sacrificing the usable space. Consider whether or not it's worth it to you to give up a good part of your yard to this cause. What do you use your yard for right now anyways? Perhaps you use it for your pets or children. In this type of a case, you should consider how a patio or deck would benefit your pets or children as well. If the answers that you come up with after asking yourself such questions is convincing enough, then don't hold back on creating this type of space in your backyard.
Start a Garden
Want to bring something to your backyard that will give back? Gardening is an activity that can be as richly rewarding as the soil you plant on. Whether you're growing vegetables or flowers, you can be invigorated. It all starts with a package of seeds. Then, you take the time to nurture them properly. With a little patience and determination, you can have something absolutely beautiful as a result. Plus, there's nothing quite as satisfying as food grown right in your backyard.
Have Fun for Kids
If you have children, you want to make your backyard fun for them. You can install things like splash pads or set up trampolines during the summer months. When it gets cold and snowy, you can purchase some exciting winter fun accessories, like sleds. Ask your kids what kinds of things they would like to have in the backyard. You might not be able to satisfy all their desires, but you can give them plenty of opportunities for fun.
Hire a Landscaper
Sometimes, you need to make a few key adjustments in order to really make your backyard shine. If you know there's something that should be done with your backyard but can't decide what, call a landscaper. They'll survey it and give you a good idea. They might recommend you cut down trees or trim hedges. Consider each suggestion carefully. You might not agree with everything, but you should definitely listen closely to them. Just a few adjustments could make all the difference.
Your backyard can be a source of life, both physical and metaphorical. When people come to your home, they should feel the vibrant energy coursing through it.
Author's Bio:
Hannah Whittenly is a freelance writer and mother of two from Sacramento, CA. She enjoys kayaking and reading books by the lake.