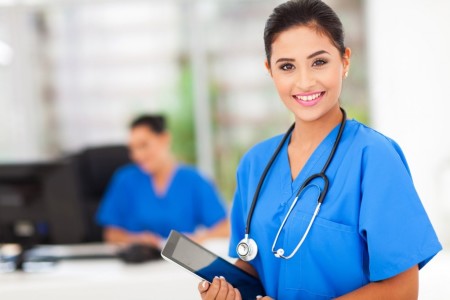 If you are interested in pursuing a career in nursing, you may have already realized that it is a career full of potential challenges. However, as challenging as the field can be, those who choose nursing as their livelihood also realize that it holds an equal number of potential opportunities for career growth. For many, the opportunity to work with greater autonomy as a nurse practitioner is a desirable career goal. These three reasons to become a nurse practitioner will help you determine if the career is right for you.
Increased Flexibility
For most nurses, the field offers little in the way of scheduling flexibility. Long hours, mandatory overtime, and working holidays are a part of a nurse's way of life. However, nurse practitioners work with a large degree of autonomy and are frequently able to set their own schedules. For nurses who work within a clinic setting, it is common to work only during weekday hours.
Chance to Specialize
After graduating as an Registered Nurse, you will be required to know many different aspects of health care, including pediatrics, mental health, and geriatrics. However, nurse practitioner schooling requires the completion of a master's degree in an area of specialization. This will allow you to focus your career on the area of health care you find most rewarding and interesting.
Better Salary Potential
A nurse practitioner has advanced education and is required to stay up to date on advances within the medical field. In a field that experiences constant technological change, this can be challenging. For example, the medical industry makes up 28% of the industries currently using 3D printing, and many specialties that you might choose as a nurse practitioner will make use of that technology. This increased level of knowledge and expertise brings with it the potential for a greater salary potential. Although you will not make as much as a physician, you will make more than an RN. The Bureau of Labor and Statistics places the average salary of an RN at $65,475 annually, while the average annual salary for a nurse practitioner is listed as $92,470.
Ultimately, a career as a nurse practitioner can offer increased monetary compensation, greater flexibility, and the ability to focus on the areas of health care that matter the most to you. You will be required to undergo more rigorous and extensive training than your fellow nurses, but your potential benefits will outweigh theirs as well.
Author's Bio:
Lizzie Weakley is a freelance writer from Columbus, Ohio. She went to college at The Ohio State University where she studied communications. In her free time, she enjoys the outdoors and long walks in the park with her 3-year-old husky Snowball.