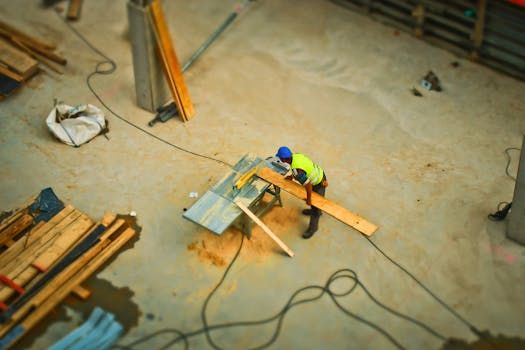 Your construction equipment is an investment in your business. It is often the most expensive thing that you will have and should be cared for by the workers in the proper manner so that it will last as long as possible. When employees are hired or when you get new equipment, hold a small meeting to go over the exact way to operate the pieces and any precautions that need to be taken. If employees aren't educated, then damages can fall back on you if something breaks or someone is injured.
Maintenance
From changing the oil to making sure the tires are inflated, you want to provide routine maintenance on the equipment that you own. There are likely recommendations by the manufacturer about when you should change the fluids in the equipment and the proper ways to maintain each component.
Lead By Example
When you have equipment on the site, learn how to operate it just like the employees would. If they see you taking pride in the equipment, then they will likely want to show that same effort. Post notices about how to use the pieces and about training classes that are offered. Go over the equipment that you have when it comes to maintenance so that you now exactly what to look for if something goes wrong. Companies like Leer Truck Accessory Center offer spray liners for trucks to keep them protected along with other protective materials to make your equipment last longer.
The Right Size And Design
Make sure you have the right type of equipment for the job. There are some pieces that are too large for the work that you do, which is why some employees don't know how to operate them. On the other hand, there are pieces that are too small and won't do the work that you need to have done. If you're simply hauling small loads or just need an easy job completed, consider getting the basic tools that are easy for even general laborers to operate.
Protective Gear
When construction equipment is operated, you need to have the proper safety gear. This is often how accidents happen and how equipment is broken. From goggles to gloves, you want to make sure the employees have everything that is needed to protect every inch of the body that is operating the equipment on the site.
Construction equipment can have a mind of its own, but the people who operate the equipment can also play a part in breaking the pieces. You want to ensure that everyone understands the safety manuals in place and the protocols established. Store equipment in a protected location when it's not being used once the work day is over.
Author's Bio:
Emma is a freelance writer currently living in Boston, MA. She writes most often on education and business. To see more from Emma, say hi on Twitter @EmmaSturgis2