class="wp-image-71234"/>
In the winter season, everyone likes to have comfort food in order to deal with the cold. Most people prefer hot delicacies to feel warm and cozy. In fact, comfort food helps to satisfy your mind and body as well as warm-up you. Everyone has their favorite dishes as comfort food and it may differ from soups/ stews, creamy pasta dishes, casseroles, pizza or other varieties. Therefore, it is easy to resort to unhealthy comfort food options which might promote unhealthy eating habits and add to winter weight gain. With a few simple swaps it's easy to be conscious of your health without sacrificing your favorite comfort foods.
Healthy comfort foods for winter!
Roasted Cauliflower Soup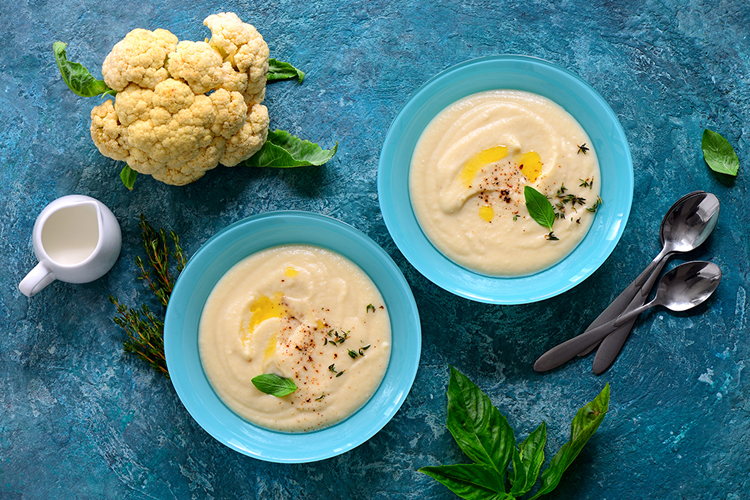 Soup is a great option for winter as it warms up your body and also is healthy when done right. Infact, roasted cauliflower soup has an amazing creamy taste without adding any creams to it. Additionally, it is very easy to prepare within a short time and packs some powerful health benefits. Besides, a bowl of soup is enough to full your tummy and feel the warmth
Asparagus Soup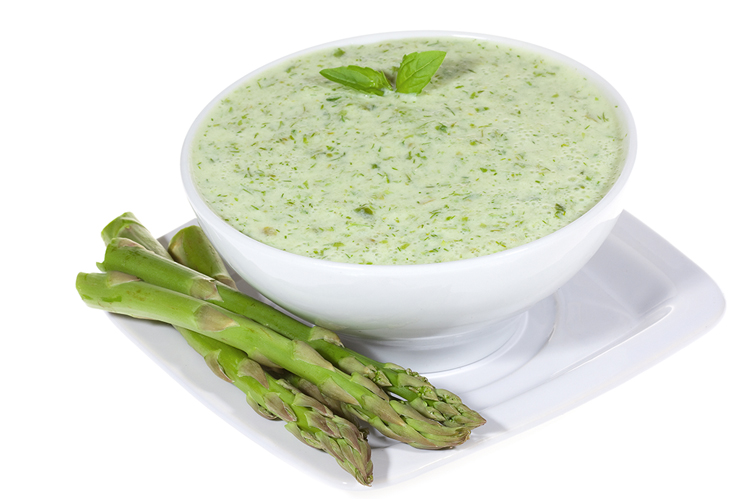 Asparagus added in this soup gives you a delicious hearty flavor with the caramelized onions and mushrooms. It is an amazing source of fiber, vitamins A, C and K, folate and helps lower blood pressure. Besides, this creamy asparagus soup can be prepared easily and you will want to have it again.
Beef Stew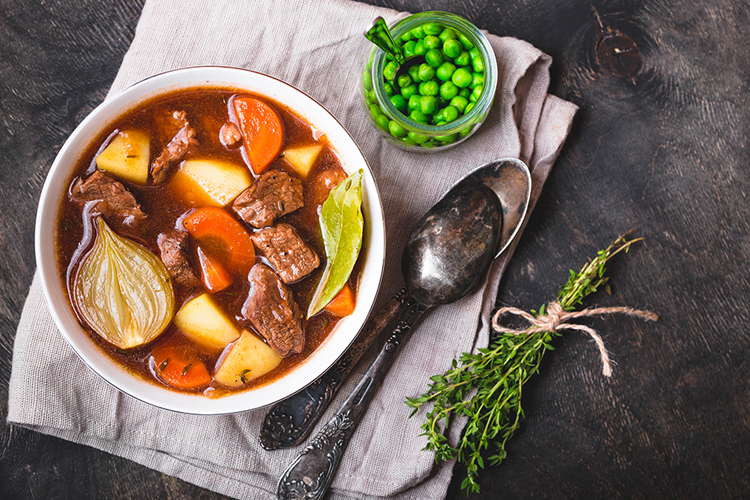 Beef stew is a healthy comfort food to have in winter or any time of year. In fact, you can include this beef stew along with your meal to add extra protein. Thus, keep the sodium low and load up your beef stew with winter veggies like carrots, peas, and celery to make it more nutritious.
FlammKuchen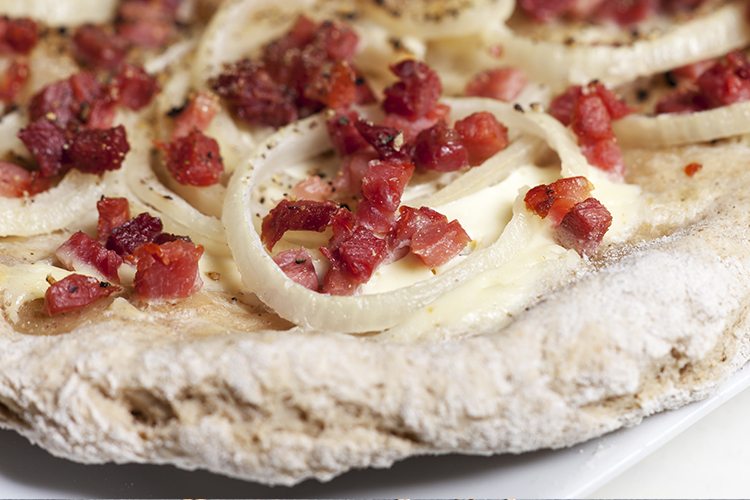 Flammkuchen is a European dish which has a thin flatbread base generally topped with roasted onions, creme fraiche, smoked bacon, gruyere cheese, and mushrooms. In fact, this is a healthier comfort food which acts as an alternative for traditional pizzas. However, you can include this flammkuchen in your meal or take it with a salad on the side.
Oven Baked Ham and Eggs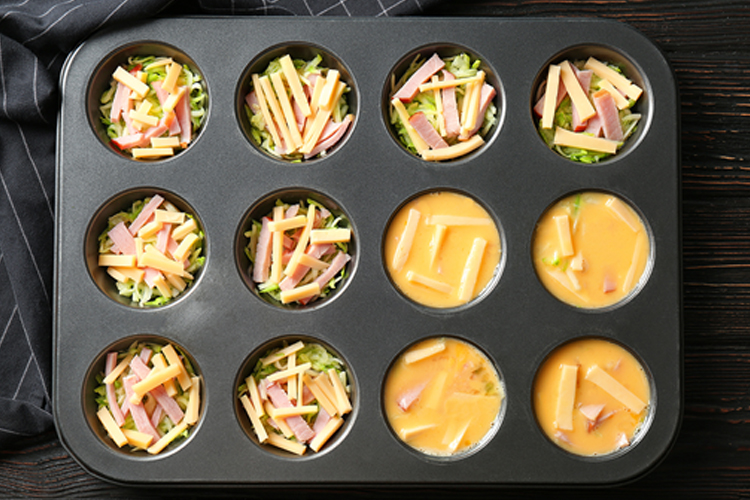 This oven-baked dish includes eggs layered with ham and topped with cheese and veggies. In fact, you can easily bake the dish by cracking the eggs in a muffin tin and adding the necessary items in the oven, it's easy, fun to make and you won't be disappointed.
Winter Warmer Smoothie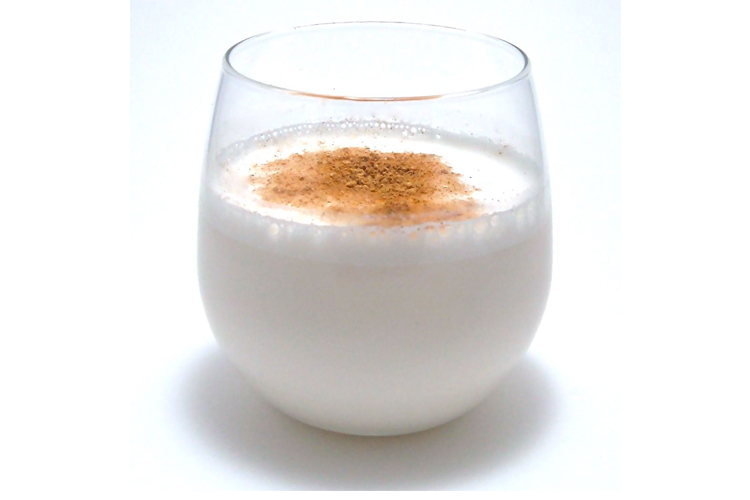 Winter warmer smoothie is a hot drink which is based on ingredients like flavors of vanilla, honey, and cinnamon. In fact, in winter this smoothie serves as an alternative healthy hot chocolate and is a warm healthy drink which will warm up your soul!
1 cup milk (or milk alternative
1 tsp honey
2 drops vanilla extract
1 pinch cinnamon
Directions: Heat milk for 2-3 minutes until it begins to foam. Stir in honey and vanilla then top with cinnamon to serve.
Mushroom Risotto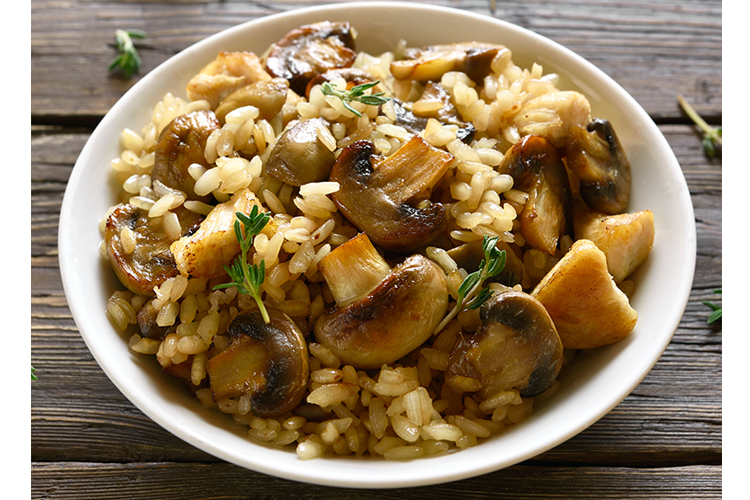 Mushroom risotto is a healthy dish which has 258 calories and a hearty delicious taste especially is the crisp winter months. However, if you wish you can add some more veggies or meat based on your requirement.
Salted Caramel Apple Oatmeal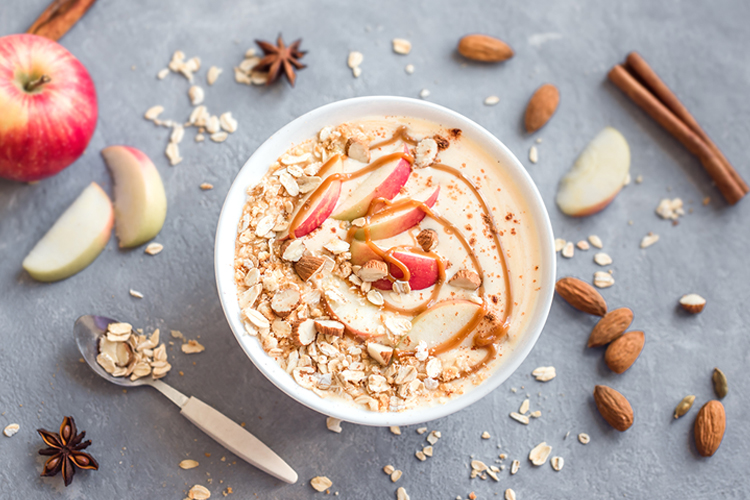 Oatmeal is an ideal comfort food with several health benefits. Besides, oats are packed with antioxidants, fiber, they control blood sugar, and lower LDL cholesterol levels just to name a few. Besides, add fiber enriched apples and salted caramel for the ultimate upgrade. Altogether, this gives it an excellent taste and a nice texture to the dish.
Therefore, don't let regret come between you and your comfort food. In fact, comfort foods do not need to be unhealthy and there are various healthy alternatives found online. So you can still cozy up with your warm comfort meal and enjoy the best of winter without the added pounds and stay healthy and warm!
Author's Bio:
Grant Donovan is a successful entrepreneur and founder of many disciplines including aviation, automotive, political, anti-aging and life coaching to name a few. But it is his passion for health, nutrition and fitness that he attributes as the leading factor for his success. All of which led him to create mensfitclub.com to share his large breadth of knowledge with the everyday man, and empower them to make the changes that will help lead to their success. He believes a life in balance of mind, body and soul is a life well lived and only when achieved can one unlock their true potential. At age 60, Grant serves as a living example of why staying healthy not only helps you live longer, but the improved quality of life, will allow you to push past boundaries and reach new heights you never knew were possible. With his inspirational personal journey of achievement he has motivated over 350,000+ subscribers to make a positive change in their life and guide them on their pursuit of happiness.