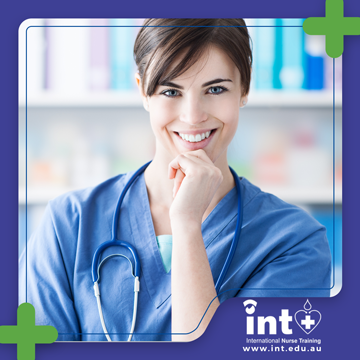 Aged care is more than just a job. Working with older Australians is not only rewarding but also gives you a meaningful employment path with a lot of opportunities. Apparently, the day-to-day responsibilities in aged care may seem challenging, but someone who has already worked in this industry cat tell you the rewarding aspects of this job. So, no matter whether you want to change career path, looking for a job after finishing studies or want to re-start your career, read on this content to know why you should make a career into aged care-
Genuine Job Availability and Security:
With the demand of aged care, the vacancies in this field are going to get doubled by 2050. The industry will witness a strong growth in future, with which employment trends predict that the aged care sector will be one of the largest employers in the next 20 years. So, there is an ample amount of opportunity, and as soon as you gain a position within the aged care sector, a successful and fulfilling career won't be far anymore.
Variety of Works to Suit Different Skill Levels:
Aged care is not only about assisting the elderly to move or changing the bed pan. There are a number of positions available which demands varieties of skills and personalities. The career in this field with an individual support aged care course may lead you to human resource, administration, corporate as well as managerial roles also.
There are different environments to support workers. If you find working with the elderly is not for you, then you may choose to work with younger people with disabilities and families who need additional support. It will be a part of community care, where you will be offering support and services to people in their home.
Flexible Working Hours:
Aged care rarely takes 9–5 jobs, and reportedly 63% of work in this industry is part-time. It means you will get a lot of flexibility, where you no more have to be tied to a strict schedule for work, and the workers can work according to their preference.
A Huge Scope for Professional Development:
The aged care industry needs all types of workers at different levels. Many workers enter into this industry as support staff who make their way to a managerial position with hard work and ongoing training.
For example, many workers get trained for certificate iii in individual support to enhance their skills and knowledge with on the job training.
You Will be Working in a Supportive and Positive Work Environment:
Aged care workers need several skills and attributes to build a successful career in the industry. Employers look for the employees who have a caring and supportive attitude with good communication skill, discretion, patience and they must be physically fit.
Carrying a positive outlook, high-level of professionalism and showing empathy to elderly or disabled people are the desirable traits of most aged care workers. Besides your primary focus to treat ailments and maintaining proper health of the elderly, you will get to interact with the patients throughout the day that develops a relationship allowing you to give them some emotional support. With a friendly smile, sharing a cup of tea or a long conversation can make a patient's day more enjoyable and make their life counts.
Author's Bio:
The author "INT International Nurse Training" is a certified aged care course provider who passionately writes blogs and articles to make people aware of how they can prosper in the aged care industry.