Summary: Don't be afraid to navigate the life insurance market as a Canadian living with AIDS. Here are a few tips to help you out.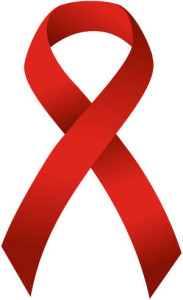 Securing insurance can be a tricky business. With any insurance company or policy, regardless of what the coverage is for, there are always hoops to jump through and fine print that must be read before you can commit to a policy.
This is especially true for Canadians with AIDS who are looking for life insurance. Any serious medical condition can make it feel like insurance is out of reach, and unfortunately, despite the many medical advancements that improved and elongated the lives of Canadians with AIDS, the life insurance market still hasn't quite caught up, remaining cautious to offer coverage.
Fortunately, there are some life insurance options for Canadians with AIDS. Here is what you need to know.
One of the ways that Canadians living with AIDS have obtained life insurance is by selecting a no medical life insurance policy. This is a type of insurance policy that does not require any kind of medical examination prior to offering coverage to a new client.
However, when exploring this option, it's important to keep in mind that not all no medical life insurance policies are the same. They are all subject to different rules, exceptions and clauses. Some of these policies and plans to stipulate that anyone who has a history of HIV or AIDS is not eligible for the plan, and omitting that you have AIDS will render your plan invalid when it is inevitably discovered that that is the case. Additionally, you may face insurance fraud charges by failing to disclose. So remember, just because no medical examination is required, it doesn't mean you're off the hook for disclosing your medical history and status. Always look at the policy details to find out if a no medical life insurance policy is available to you as a Canadian with AIDS.
Mainstream Insurers Starting to Catch Up
The future is looking more and more hopeful for Canadians living with HIV and AIDS. It was recently announced that Manulife Financial, one of the largest insurance providers in Canada, was going to begin offering life insurance to HIV-positive clients. Of course, as with any insurance policy, there are restrictions based on age and other medical factors, but the announcement was a major step, especially coming from such a large insurance provider.
The reason Manulife made the change was that medical advancements have made the prognosis for HIV-positive Canadians much more promising. Newer prescriptions introduced over the past few years have positioned HIV to be considered more of a chronic disease than a terminal illness, which bodes very well for patients, and allows insurance companies to see less risk.
Though options are still fairly limited now, there are some available for Canadians with HIV and AIDS. And the future looks to be even brighter. If one major insurance company can take such a major step, it likely won't be long until more follow suit, making more and more life insurance options available for Canadians with HIV and AIDS.
Author's Bio:
If you want to know more about life insurance for people with AIDS, visit nomedicallifeinsurance.ca