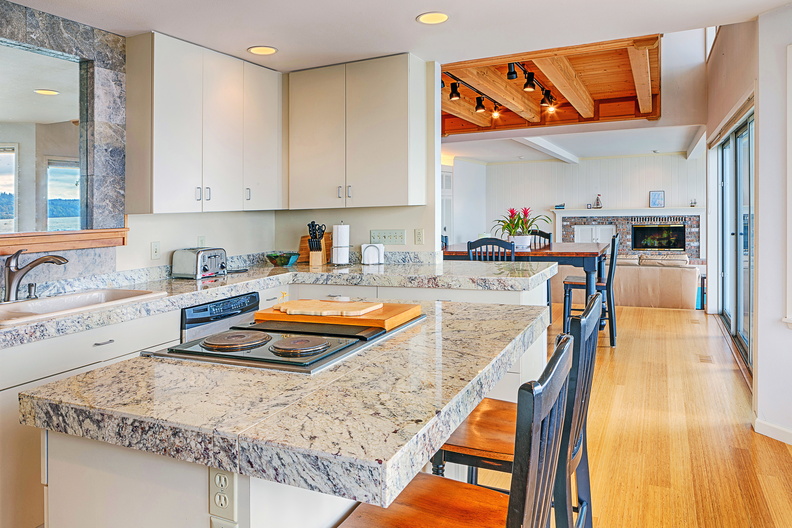 If you are planning to renovate your kitchen but can't imagine the thought of expensive remodeling, you are right to worry. According to the analysis of Remodeling Magazine in 2016, the average cost of a full kitchen overhaul will cost you around $60,000. Some people said that they were able to lessen the cost of their Kitchen Renovations to around $20,000 to $30,000 on average while a high-end renovation can surge up to $85,000 or more.
With those estimates flying around the internet, it is easy to just make do with what you have and ignore your outdated kitchen. It could take a lot of years or even decades to save up the cash needed to do a full kitchen remodeling. You can try and borrow money from a bank with low interest, but those interests could pile up leaving you with a large amount of debt.
What if there was a way for you to upgrade your kitchen without spending too much money? What if you can renovate your kitchen with effective and simple fixes that can help make a big difference in the utility and look of your kitchen? Here are 7 simple kitchen renovations that you can do without spending a lot of money.
• Play around with the lighting of your kitchen
Both lights and light switches play a very important role in changing how a kitchen feels. It is why it is a general rule to use warm lighting in kitchens.
Another thing to remember is to not dim the lighting in your kitchen. You can consider changing out the switch panels of the lights to something that can match both the hardware and the overall feel of the kitchen.
• Buy new appliances, but go for the basic brands
New appliances in your kitchen will make your kitchen feel newer, but they can add more expenses to your kitchen renovation. You can try to lessen the expense by avoiding fancy kitchen brands and only buying whatever is available on sale at the local hardware store that is near you. If you want, you can even buy used appliances.
• Look for any budget countertops
While some full kitchen remodels require new countertops, you can cut down the expenses by simply looking around for any countertops that are not too expensive. If you are reusing your old cabinets, this is the perfect time to remove your old countertops and replace them with a new but low-cost countertop.
• Adding roll-out kitchen shelves
If you used your old cabinets but still want to feel a new and improved kitchen, adding newer upgrades to your cabinets can give you that satisfaction.
According to DeMorrow of Heartwork Organizing, roll-out shelving units usually cost around 100$ each but it can give you back a big amount of space that will be lost.
• Upgrading your kitchen faucet into a new one
Changing your ugly and old kitchen faucet can give your kitchen a better and updated look. It can also help improve the functionality of your kitchen since most of the new faucets tend to have new features that make cleaning and cooking easier.
• Updating your kitchen cabinets and not replacing them
Even though the focus of a lot of kitchen remodeling projects usually involves brand new kitchen cabinets, you don't have to pay tens of thousands for newer cabinets if your current one is in good shape.
If you have cabinets that are made of solid wood, you can upgrade it with a few simple touches that can make it look a lot better than they do now. Another thing that you can do to your kitchen cabinet is to replace old knobs and hinges for cabinet pulls. You can also sand and paint your cabinets in a color that suits you. While other people prefer fancy colors for their cabinets, a bright white cabinet can create simple and clean surroundings for your kitchen.
• Add new curtains and new paints
Changing the color of your kitchen and installing new curtains can also help in changing the feel of your kitchen. It is also necessary to always change your curtains from time to time because they absorb different smells and smoke from your cooking.
While it might be worth it to spend a lot of money to get your dream kitchen, there are a lot of simple upgrades out there that you can do for your kitchen renovations.
Author's Bio:
I am Eva Braughly, a mother who uses writing to share information on various societal issues, home improvements, DIY, health, earning opportunities, lifestyle, family, motherhood– in other words, life itself.