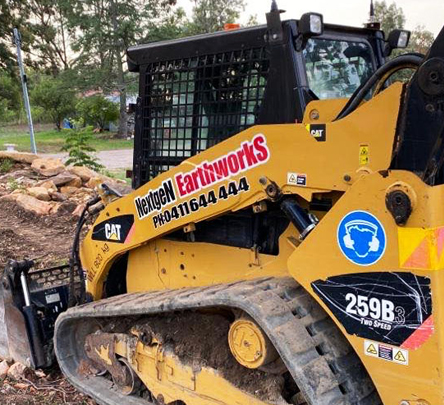 When it comes to construction of concrete structures, be it civil or commercial, excavation is a crucial process that one needs to perform. It is a process of precision and requires expertise. With years of experience, excavators have lined up to help you at this task.
A lot of excavation services near Central Coast provide the clients with reliable service with an effective number of team members . In this article you will learn about the various qualities that you must look in an excavator before you hire them:
Look out for their team strength and decide accordingly. If you have a big project then it is no use of hiring a company that has very little team strength. Earth moving job is done by trained professionals and is not every one's cup of tea. It is advisable to look for the ones who he right fit to your criteria. Soil excavation involves the excavation to specific grades and the resulting fills must be properly compacted in order to meet the digging specifications. The company must employ the right people for the service those who will manage your projects with accurate expertise and supervision.
Make sure to hire the one with the right equipments. Make sure to hire the excavating instructor that has equipments that are highly modernized as such equipments will generate less amount of wastage and complete the task in a short span of time. Many companies are highly experienced but use old and obsolete apparatus that generates a lot of noise and air pollution and is not environmental friendly. It is important to make use of the right equipment as it will help to complete the task in the appointed time and with great efficiency.
Next it is advisable to look out for their reputation. A good company that is reputable will be able to stand out with their competitors as they are known for the accuracy and reliability of getting the task done. Such a company will be able to maintain work ethics and work within the said deadlines. They will be able to advise you and maintain the structural integrity of your project. With a reputable company your project will run smooth and error free.
Look for the testimonials and past client reviews, with this you will be able to get the idea of the quality of work that the company is willing to put in your venture. With experience comes great wisdom. Likewise these companies will be able to serve you in the best possible way as they had done with their previous clients. Testimonies are a great way of judging any service or company. They provide with great details, those which the company is never going to admit by themselves. Testimonies also highlight the loop holes and also the decision solving ability of the company when faced with tough situations.
If you find the above qualities in any company offering to do excavation in Central Coast then hire them immediately.
Author's Bio:
The author provides a keen insight in your excavation queries and is a go to person as has several years of experience in dealing with the excavation sites.