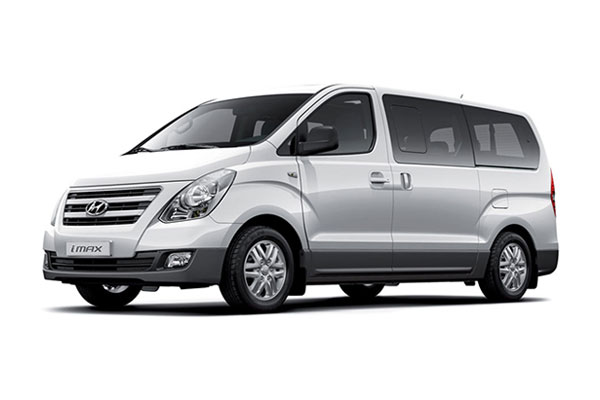 Perhaps one of the biggest issues of a group tour is finding a reliable transportation medium that offers both comfort and luxury. You can go for taxi hire, but there is a good chance that they will make a hole in your pocket. Plus, there is no guarantee that you will get seats for everyone.
So, instead of going for a taxi hire or a car rental, the smart move would be to opt for a mini-bus rental. They have enough space to accommodate everyone and ensures everyone travels as one big happy group.
One popular choice is the Hyundai iMax (2017) which you will get from quality 8 seater car hire agencies in Cairns at budgeted rates. And the aspects that make the 17' iMax such a dependant 8-seated mover are mentioned below.
Why The Hyundai iMax (17') As Your 8-Seater Travel Vehicle?
The iMax appears more so like a yesterday's model when the manufacturer's focus was to make tall-dimensioned commercial mini-buses solely for group travel. But that makes no difference to its popularity as its traditional design offers lots of practicality and easy-to-use functions.
It comes with a bright and airy cabin with generous headroom for every one of your group.\
It rides on its signature 3200mm wheelbase (much like the iLoad variant). It also shares its key features like power-assisted racks, pinion steering and 4-wheel disc brakes.
For enhanced ride quality and comfort, the iMax is different than any other model having van's leaf springs. To support the human cargo, this model comes with a multi-link live rear axle riding upon plusher coil springs.
For easy accessibility, the model has large front doors that open wide. There are no consoles between the driver seat and the front passenger seat, making it easy to walk right over to the frontal seat arrangement. The vehicle also consists of large windows for extra ventilation even for the second and third seat row.
Its bench seats present adequate head, shoulder and legroom even for an adult. Plus, the back end consists of lots of cargo space for extra luggage.
The equipment list covers all the basics. Each seat is supported with ample height/lumbar adjustment and reach. Plus, they are trimmed properly with a hard wearing cloth. Furthermore, climate and cruise control systems also come as standard inclusions. Other technological inclusions include a 7.0-inch screen to navigate, Siri Eyes free with Google Now Voice Control, four-speaker set-up, etc.
The engine comes in a configuration of 2.5L diesel 5 SP auto motor and 2.5L diesel 6SP man motor. And you will also find a separate set of air vents (with controls).
Final Words:
There is no doubt that iMax 17' is the perfect travel workhouse. And although it doesn't aim to cosset any of its passengers, every nook and cranny of this model is tough and capable of handling rough terrain abuses. So, now you know its stellar specs and why it is such a popular minibus rental choice in Cairns for group travellers.
Without wasting time, contact a reliable and reputed budget car hire company serving in Cairns and state your booking requirements. They will provide you with cost-effective rental deals for your group expedition.
Author's Bio:
The author runs an agency specialising in minibus rental options in Cairns for years. Also, being an avid writer, the author explains to the readers about quality 8 Seater Car Hire deals in Cairns to go for.