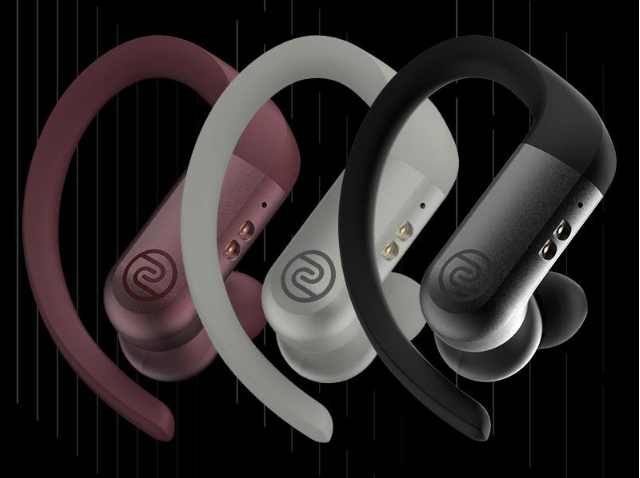 Wireless earbuds can make a tremendous difference in people's lives, living an active lifestyle and more so for those who have a sporty lifestyle. It's proven, when exercised to beats, it not only enhances the experience but also improves the outcome; that's why these days, more and more people are switching to wireless earbuds. Currently, the market is flooded with wireless earbuds and the latest one to enter is the Noise Shots Rush Sports Wireless Earbuds .
But this brings us to the next question - what makes Shots Rush different from the crowd. After going through the features and comparing it with the other options, we have listed the features that make Shots Rush worth the consideration.
Comfortable Design
Keeping the active lifestyle in mind, these wireless earbuds are lightweight and ergonomically designed with silicone ear hooks that keep them in place, no matter how intense the workout. In fact, separate earbuds with the hooks make them one of the best true wireless earbuds for running.
A Day Full of Music
These earbuds promise to deliver a good 24 hours of music- 6 hours on a single charge and another 3 rounds of charge without plugging in. Plus, they also come with 3 pre-set EQs (classic, rock, & pop) which makes them perfect for both high-intensity workouts or enjoy some soothing numbers to unwind at the end of the day.
Complete Freedom - Touch Controls & IPX5 rating
Given the built (hook) and the fact that they come with touch controls on the buds, they suit fitness enthusiasts or gamers looking for that ultimate experience (more on that in the next point) just fine. All it requires is just a touch to get the earbuds to change tracks, switch between different EQ modes, manage calls and even summon your preferred assistant (Google/Siri) for you. And with the IPX5 sweatproof rating, these are good for games.
Dedicated Gaming Mode
Speaking of games, these wireless earbuds come with a dedicated gaming mode that ensures there is low latency when you are fighting for that chicken dinner with your squad or watching your favourite movie for the nth time.
Noise knew what they were getting into and didn't want to miss out on their market and offer 3 colour options – Charcoal Grey, Quick Silver and Wine Red for the fashion conscious and variety seekers.
Author's Bio:
Max B. Vance is a former journalist who has interviewed murderers on death row, flown over L.A. with the LAPD and patrolled with the Royal Canadian Mounted Police near the Arctic. He's also reported from the Caribbean, Africa and Kuwait's border with Iraq. His books have been published in nearly 30 countries, including an illegal translation produced in Iran.