Today photobooths are a great form of entertainment for a whole range of occasions. They provide not only fun but also make way for guests to interact with others. Photobooths today come up with facilities to provide guests with the keepsakes after the party is over. Apart from that, there are a number of things you can add to your party photobooth to have a most fun-filled experience. So, in this content, you will get to see the top 5 add-ons to photo booth hire you can expect from providers.
Photo Strip Guest Book: Since this is the age of photos and capturing random memories wherever you go, photobooth adds a different level of fun while making memories. No matter whether it is a wedding reception, birthday party or engagement party- a photobooth gives you a great way to print the party moments with happy family faces you love and want to live your life with. With a reliable party photobooth for hire, you can offer your guests a photo strip guest book to let them save the memory of beautiful moments with you for long.
Logo or Message Printed Photo Strip: When it comes to achieving most out of your photobooth experience, why not try an event or business logo on the photo strips? With the latest digital technologies, today's photobooth providers cleverly replace traditional photo strip.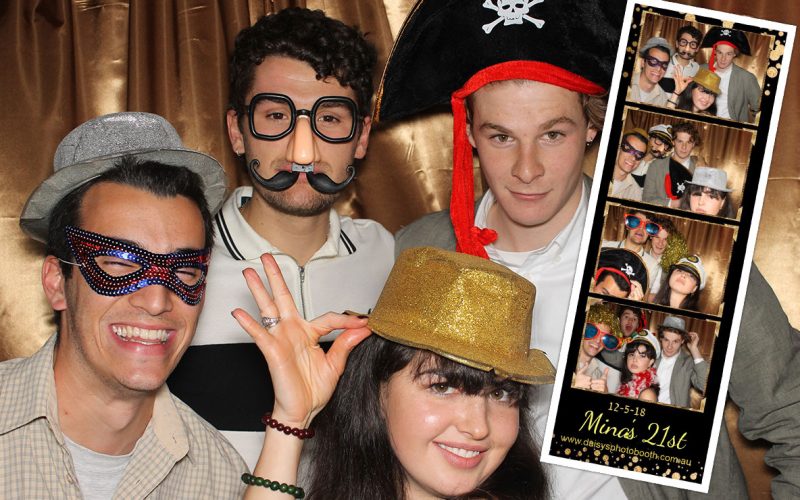 This is more popular in corporate events or parties, as the logo or message carries the brand impression as well as marketing intentions quite well, and logos can be printed on every photo that is generating from the photobooth.
At weddings, the logo option is a great feature as the branded photo strips are quite unique bonbonniere, where the guests will be reminded about the special occasions when they find it hanging on the fridge door or cupboards. The logo can also be designed to match the theme of the party or the event. It can also be carried on the "thank you" cards, and wedding invites to make your guests' presence valued.
Props on the Sticks: Everybody of us like wearing mullet wig or funny glasses in the photobooth. It will create a whole new level of excitement among the guests. Providers for photobooth hire in Melbourne can amaze you with some more props like bunny ears, devil ears, big pouts, funny quotes, moustache, hats and a lot more to complete the group fun in the party.
You Can Post the Photos Online: Your guests will not only get the photo strip guest book but also instant sharing options across the social media accounts which make them remember the day life long, even after they lose or damage the photo strips.
The bottom line is photobooth is giving party organisers a new dimension of making memories and fun altogether. While looking for photobooth providers, look for these facilities as mentioned above to have fun and guest-engagement throughout the party. Don't forget to check their background, portfolio and reviews of your chosen providers to compare and decide the worth selecting option for your party or event.
Author's Bio:
The author is a party photobooth provider in Melbourne and passionately writes blogs and articles to make clients aware of photobooth hire services.