Kids love to play around water. And the thought of a bath tub seems too lurking for them. They ought to love their bath when taken in a swimming pool or a bath tub. If you are a new parent and want your child to experience this joy then there are quite a lot of things that you will have to consider. Thus article highlights some essential features that must be considered when it comes to your bay baths. Keep reading to know more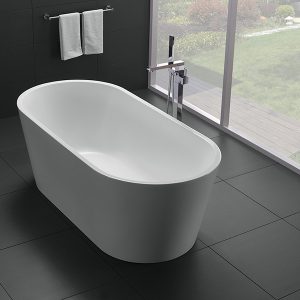 The first and foremost thing that you need to consider is the safety of your child. Children are a lot messy and end up doing new kinds of mischief. So considering their safety is important. Your baby is too small to be able to take a bath on its own so you have to consider all the parameters safe before letting your baby into the bath tub. Buy those baths that come with a sling, a crotch post and side supports that will keep the baby from sliding into the soapy water.
If you are looking for stand alone bathtubs then do not forget to consider some of these aspects before finalising one for your bathroom. The material has to be non toxic so that it does not harm the baby in any manner. You always want the best for your child and so check the material as the baby's skin is too delicate and cannot withstand any sort of accidents or mishaps.
Since your child is too small, so you can buy baths that can fit into the sinks! Yes you read that right. Doing so will not hamper you back pain, so you can give you child a bath either by standing or sitting on a high chair. This way you will have a better control on your baby.
Comfort should also be given a priority. Like how you have given priority to the baby's safety same way their comfort is important. If they do not feel comfortable then they will not be able to enjoy their bath and act too cranky. The bath tub should have a padded backrest so that the baby feels utmost comfort.
The bath tub must be easy to fill and evacuate. It must be easy to drain and store. Though some will have a drain plug this will allow you to fill up the soapy water that will help you scrub your baby. You may consider a bath tub that has ease of storage. Choose a bath tub that has a hook or hole at the bottom as this will allow you to hang the bath tub against the wall so that it takes little storage space.
Since your baby will not be able to tell you whether the water is the right temperature for them, so it is better to buy a bath tub that comes with temperature indicators.
Keep the above points in mind the next time you ought to buy a bath tub for your baby.
Author's Bio:
The author is a bathtub dealer in Perth. He also regularly writes articles informing the customers about the latest designs of bathtubs in Perth and how to install them to make your bathroom functional.