More homeowners are getting more inclined in home design and implementing features at a more practical level. Take bathroom renovations for example:-
A lot of homeowners are showing more interest in opting for shower-less bathing spaces. Know more in details below!
Why Skip Out On The Shower, & Add A Tub?
There are numerous reasons why homeowners are looking to skip the shower and install a bathtub. The most obvious reason being, people don't have the space to accommodate both elements.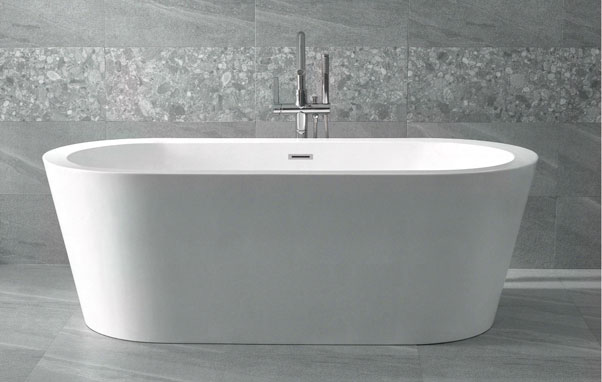 Living in a time when maximising bathroom space is important, most homeowners tend to choose tubs (mainly for its classic aesthetics) over shower, as the staple feature of their bathing space.
"Plus, there is nothing quite like reaching your home after a long hectic day and slipping into a tub to UNWIND & RELAX"
In this fast-paced world-time is everything! Homeowners find themselves running around in helter-skelters to take their children to school and then reach office to make a living. Doing this day-in-and-day-out can take its toll on your body, and even give rise to a variety of strains, muscle knots and aches.
With the presence of a quality tub, you can take care of each of these issues by soaking your tired body inside a tub filled with hot water. Whether you have a sore back, achy joints, chronic or acute pain; after a relaxing soak; you feel a sense of relief from all these ailments.
So, in a world where you experience lots of pain, cramps and strains every day; it feels nice to add a classic-in-design bathtub and turn the bathing space into a therapeutic home spa.
Other Health Benefits:-
Studies have shown that having a relaxing warm soak can improve your heart's health. And doing it 4-5 times in a week considerably reduces your risks of a stroke, betters the blood flow and reduces your blood pressure.
Hot water soak serves as a natural decongestant which helps avert colds and sinus issues. It also detoxifies the body, lowers your anxiety and improves your mood for the rest of the evening.
With so much work pressure and having to juggle between tight office deadlines and fulfilling personal life responsibilities, people rarely get time to get their full quota of sleep. But some studies have also shown that a nice warm soak raises your body heat which is closely in sync with your circadian rhythm (the one which controls sleep cycles).
Once the body starts to cool down after the bath, your breathing and heart rates slow down along with it, and your body starts preparing itself for peaceful night sleep. You can also use lavender-based bath soaps or bombs as the smell of lavender prepares the body for a sound nap.
The Verdict!
Each of these reasons make sense why homeowners are more inclined towards using tubs- be it in tandem with their shower place or solo!
Fortunately for them; you do get a great selection of elegant looking baths from top suppliers in Perth to include into your bathing space.
So, if a shower-less bathroom is on your mind, then speak to these notable suppliers offering quality baths for sale in Perth- readily available in industry-standard rates. They will help you sort out which design is best suited to turning your bathroom into your relaxing spa.
Related Article:
What Makes Freestanding Baths So Popular In Luxury Bathroom Renovations?
Author's Bio:
The author is a supplier offering a great selection of baths for sale in Perth at industry standard rates. From freestanding baths in Perth to clawfoot tubs, the author also educates homeowners on the hottest trends at present.