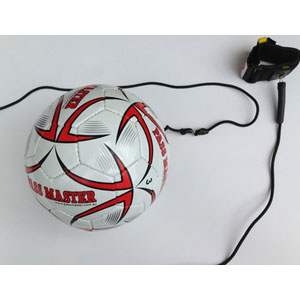 Two of the most loved games of all times, soccer and rugby demand total passion as well as dedication. Players who play these two games need relentless practice. The more trained they are, the better they will be able to perform. For those of you who aspire to become great footballers someday, will need proper training which is possible when you invest in rugby and soccer training equipment.
The importance of having access to the right training equipment
Whether it is rugby or soccer, there is no dearth in the fact that training is fundamental for a player to hone up skills most demanded by the game. Alongside, dedication and passion, a lot of practice is needed to be able to execute the skills. The ball game is pretty demanding. Becoming a successful player is more about just seeking interest in the game. Someone, has rightly said that to become a great footballer, you ought to be living, breathing and dreaming of football.
If you want to become a who is who of the game, just focus more on training. When you get trained on specific skills that the game demands, you get more control over the ball by means of adopting techniques like not losing foot grip on it, taking sharper bends, moving, catching and passing it over to the next player, which demands accuracy that is invaluable. While training on these specific skills you need to get access to the most efficient rugby or soccer training equipment that will seamlessly serve your purpose and push you towards your goal.
The specific football training equipment
Find out what all training equipment you will need to practice the game.
The rebound net
This is the most crucial equipment to focus on when you want to be trained in ball games like soccer or rugby. Its ease of use makes it an essential. The best part about the rebound net is, when you kick your ball, it will hit the net and come back which makes this piece of equipment a truly great option for practice.
However, when it comes to choosing the rebound net, you ought to consider the skill level you are in, based on which you can choose a rebound net of a suitable size. Finally, when you pick, a rebound net, don't forget to take the material into account. It should be durable with a high-quality steel framework.
Passing arcs
One thing about football is the game demands interaction and cooperation among players. Every player should be in sync with each other's moves. One of the most efficient among tools that will help you gain this understanding with fellow players, is the passing arc.
Most importantly when you choose passing arcs, you should find out how light weight they are or how easy they are to transport. Portability is important here. Additionally, ease of installation is a major factor for you to consider. These tools are meant to improve upon your skills as a footballer as you can practice the passing variations and thereby add to your control over the ball and movements.
The passing arcs are meant to contribute to your speed while adding pretty much to your agility which are two most important aspects demanded by the game.
Other than when you buy training rugby ball or soccer balls you must also pay attention to this two primary football training equipment without which it's hard to hone up your skills as an aspiring player.
Author's Bio:
The author runs a company selling efficient soccer and rugby training Equipment. In recent times the author has been shedding light on related subjects.