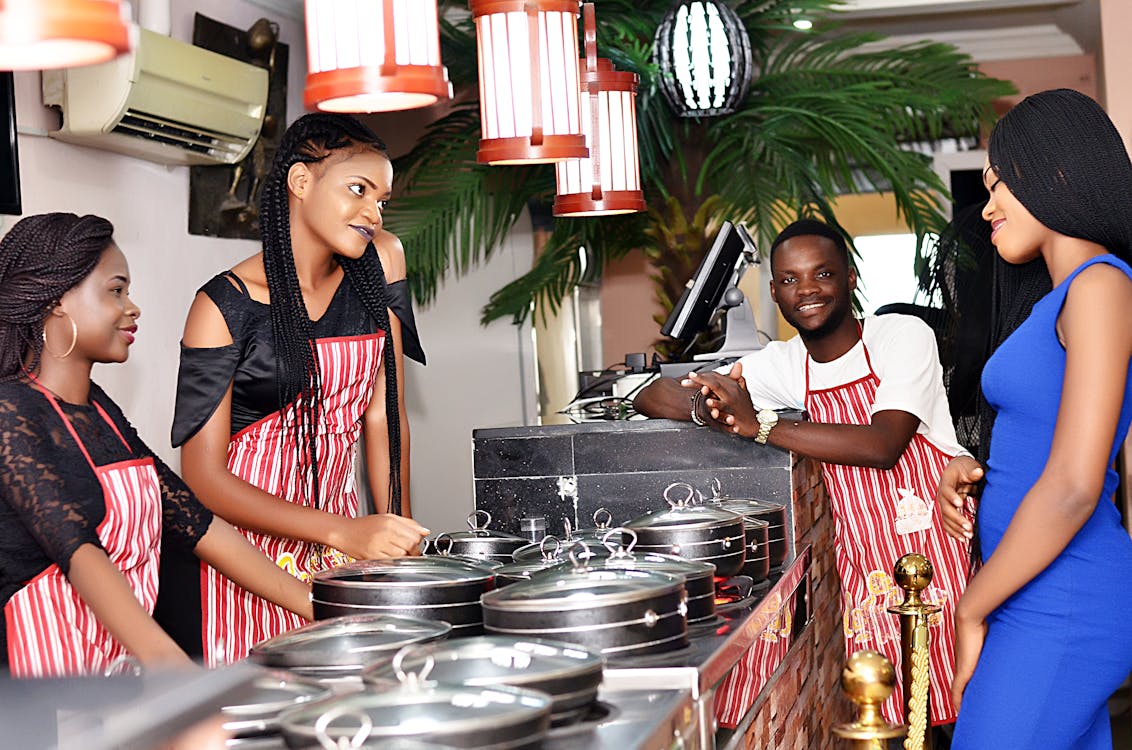 Equipment rental business can succeed in various industries, from really pricey stuff that people will prefer to rent such as yachts, motorbikes, snow machines and the like to more cost-effective like photography, decorating, cleaning, or party equipment rentals. Once you have defined the industry to develop, you might need a detailed guide to hone your weapons and spare no effort towards prosperity. Let's try to sort it all out.
Business mission
At the initial stage, research your personal concept for running a rental business and answer the following questions:
Why would you like to run a rental business?
Are you ready to devote all your time to your business including bank holidays, late evenings, friends' parties, your kids' birthdays, etc.?
Will your rental business be able to operate year round?
There are not mere words and not the questions to ignore. You do have to answer them. Think twice before you start taking any actions. Sorted out these ones? Ready to move on? Okay then, here is your next step.
Target audience
First off, your business concept should be compatible with the location you're going to cover with your services.
Start your research by asking people which items they often lack and would rather rent than buy themselves. Pay special attention to whether people require any additional services and define if these services can be combined with your business for some extras. This will let you learn your target market better and assess how many of potential customers could be possibly interested in your offer. You may even turn to a database and enter the information carefully. Market exploration will also ensure insights regarding present competition.
Stationing
Would you like to place a business in the location with car traffic or heavy foot? Should it be stationed within walking tracks of educational or sports institutions around people working areas or other gathering location? If you are focusing on tourists rather than residents, it is worth to state it near airports or to the most popular tourists' areas. The space you take may vary from a very modest space for office and equipment storage to a larger area to store large vehicles inside.
Customers' expectations
Now it is high time to define the operating hours, accessibility, and equipment range. Be creative at this step. Think as if you were a customer yourself: What would you expect from the company like this?
Legal responsibility
The next step is to learn what requirements should be conformed to in your specific industry to ensure customer satisfaction and to reduce liability questions. It is strongly recommended that you find a professional lawyer and accountant before the opening. By and large, rental business needs to fulfill the following requirements:
Insurance. You will need two types of insurance: property/liability and life/health. The property insurance encompasses the coverage on buildings or equipment in case of robbery, fire etc. Liability insurance provides protection against claims of injury or property loss as a result of negligence. As a rule, life and health insurance is included in a staff member benefits package.
Rental agreement. The agreement defines the ways of machine usage, charges for clients, renters' obligations and fines for contact interruption.
Business license. It should be bought once a year via a local commerce department.
Firehouse permission. The permit can be obtained from local fire department if your business is public.
Accounting records. Keeping excellent financial records is important for managing your business and should comply with local tax requirements.
Pricing
Price is a crucial point in deciding whether to rent your equipment. It goes without saying, the cost is influenced by demand. The more demand you have, the more price you can ask. But know where to draw the line.
Marketing plan
The core point of this stage is to provide a first-rate customer service.
Advertising campaign and going viral. It may vary from a sign outside your office to billboards, fliers or rack cards in local airports, business centers, and stores, online ads, social media presence, platforms, trade fairs, exhibits etc.
Organization planning. It includes management and staffing of your business.
Creating a rental business team. In most cases a corporate training in service, bookkeeping and cleaning is relevant and beneficial.
As a very successful rental business owner, Julia Hills says: 'The people who support your rental business are integral to success.' She has a special attitude to her staff members – caretaker, gardener, handyman are considered to be an integral part of the business and she encourages their support and commitment.
Sure, you may not start hiring people from the very first day of your business establishment. It's a startup and it's hard to break through. But this day or another, you have to turn to some professional accounter, business lawyer, and you will definitely need at least one manager to answer the phone calls. You can't wear many hats for long.
Financing plan
Start-up expenses will depend on a niche, but in general, expect the following distribution of charges:
Business license;
Equipment;
Space rent and maintenance.
Cooperation for business partnership
You're not alone and establishing business relations is essential. Networking can range from social networks to real communication that will allow creating win-win relations. You may need this, for instance, to buy some equipment with some pleasant discount, or to know where to have some equipment repaired in case of any damage. Listen what successful entrepreneur Debi Hetert says about networking: 'Successful owners don't do this business in a vacuum – they enjoy sharing, learning and putting it all into practice then sharing again with the results.'
Bottom line
Whether you would like to start your rental business in rural areas, or in a big city, it is really essential to survey your customer's expectations to adjust your future successful venture to actual demand. As an owner, you will be in charge of purchasing, maintaining and cleaning of the equipment, ordering items, undertaking the financing, ensuring advertising, accepting legal responsibility, and presumably responsible for managing your future employees. It's tough but it's rewarding in the long run.
Author's Bio:
I am a blogger and marketer. I have my Master's in Marketing.