"A little extra preparation and knowledge go a long way in making your travel experience with your seniors seamless, enjoyable and worry-free."
There is no age limit to travelling. One only needs to have the right will and a proper frame of mind. However; you being the younger partner need to take some extra safety precautions to keep your senior member safe, relaxed and comfortable.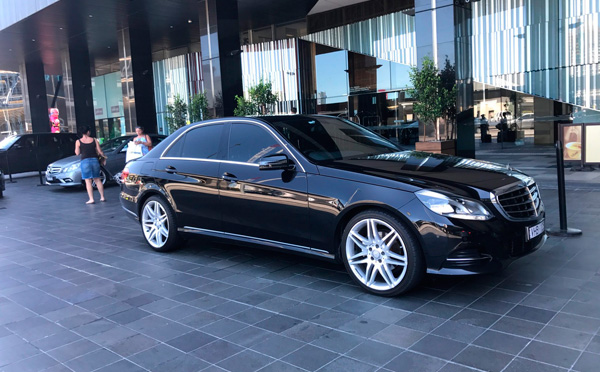 So, if you're planning a trip with your 70-year-old family member, here are those safety tips to keep in mind.
Safety Precautions To Adhere For Your Senior Members When Reaching Sutherland Shire.
The worse thing for you is to be stuck in a foreign land and finding yourself out of medicines or not knowing what to do with your senior member. Going for insurance coverage of $200-300 doesn't guarantee a lot, but it does cover your senior's requirements if something expectedly goes away.
Book Shuttles Covering Airport-City Transfers:- After getting off your flight; you rarely want to wait in that crowd with all your luggage and holding hands of your senior member. Not only is it frustrating for you, but it can also be physically stressful for your elderly companion. To avoid this unwanted stress; you should book a ride from a shuttle company covering airport-city tours at reasonable fares.
For your ride comfort, notable airport shuttle services in Sutherland Shire; offer proper management of your luggage.
Offers you a luxurious ride with free-Wi-Fi, air conditioner and a host of other safety specifications to make your ride an enjoyable one.
On booking airport-city transfer cabs in Sutherland Shire, their drivers will offer customised pick-ups and drop-offs from the entered location thus preventing any discomfort to you and your senior companion.
Another reason being, there are some medications which may not respond with specific meals. Example- if your senior is on an ACE inhibitor; you want them to avoid bananas.
Take Special Care Of Their Medicines:- Devote as much care to their medicines as you would for their passport or money. When packing; don't shove them with your luggage or leave them lying out in the open at your hotel room.
Furthermore; on coming across a pharmaceutical shop, look to refill so that it lasts a few extra days, in case your return gets delayed. When travelling with a senior member (particularly under medication); it is always better to be prepared for any given situation!
Minimum Bling Display:- Your senior member may be a fan of gold watches, nice jewellery, necklaces, or even fancy cameras. But openly displaying them gives an invitation to thieves or muggers in the area. You should be the more proactive one and ensure your seniors keep their bling display to a minimum.
Keep these safety tips in mind when travelling with your senior member in Sutherland. This region is known for lots of attractions to explore. And for all customised city tours straight from the airport; you can easily pre-book luxurious airport transfer in Sutherland Shire for comfortable and stress-free travels.
Their diligent drivers will look after all your specific needs and present peace of mind right through your trips.
Author's Bio:
The author offers notable airport shuttle services in Sutherland Shire for your customised trips at reasonable fares. The author also includes pick-up and drop facilities in all their airport-city transfer cabs in Sutherland Shire along with pre-online booking.