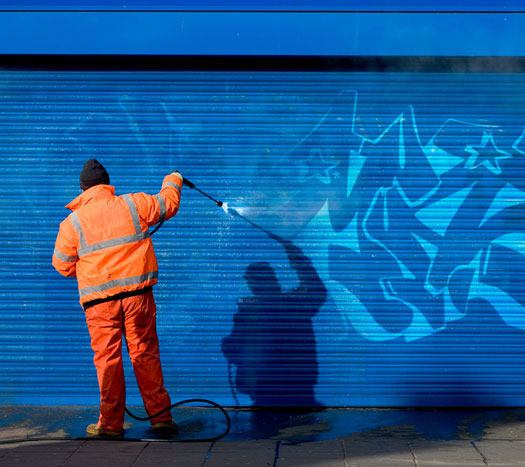 A pressure washer needs to be operated safely to avoid injuries. In Sydney and the suburbs, it is widely used in high pressure cleaning. The good thing is that operating the pressure washer safely is easy. However, you need to take the following measures to stay safe during the cleaning procedure because the force can cause serious harm.
If you are in the suburbs and want to carry out a high pressure cleaning in Forestville, you need to make a plan for carrying out the cleaning.
You need to make sure if the weather is good for cleaning otherwise it will make the procedure difficult. There should not be any items such as toys, bikes, etc. as that can prove to be hazardous. Also, keep your pets away when before beginning the procedure.
Wrapping the electrical wires and closing the open vents is also a safety measure as water will be sprayed with a strong force. And lastly, check the pressure washer if it's working normally before beginning the cleaning.
You can avoid injuries or accidents if you wear the right gear. This includes wearing safety glasses to protect your eyes from the projectiles or debris that might come off of the surface during the cleaning.
You need to wear the right shoes and gloves since you will be operating the pressure cleaner with your hand. Your shoes will be gumboots to protect them from the accidental application of force from the pressure cleaner.
If you are planning to use a gas-powered pressure protecting your ears is a must and since there will be debris everywhere, you will require pants to help you stay protected.
Going through the pressure washer's user manual
Since there are various models of pressure washer and each work differently than the other, it is best to go through the manual if you have never used it before. The user manual will provide you with all the intricate details of the equipment along with the safety guidelines that you need to follow while performing the high pressure cleaning in Brookvale.
Using the gas pressure washer
You must never use a gas pressure washer in an enclosed space because it emits carbon monoxide which is a harmful gas. You can suffer from nausea, dizziness, and other problems if you inhale the gas. So, it is recommended that you use the equipment in areas that are well ventilated.
The gas pressure can also create a lot of noise. Therefore, protecting your ears is essential.
Keeping a close eye on the surroundings
Since this type of cleaning has certain risks associated with it, you need to keep a close eye on the surroundings. While on the job, see if there are kids or pets nearby. Also, look for objects such as electrical wires and slippery surfaces to be safe.
So, if you follow these tips while carrying out a high pressure cleaning in Forestville, you can expect to be safe. With these tips, you will be able to keep others safe as well.
Author's Bio:
The author is the owner of a company that provides high pressure cleaning in Brookvale and Forestville through experienced cleaners who always follow safety guidelines during their job.