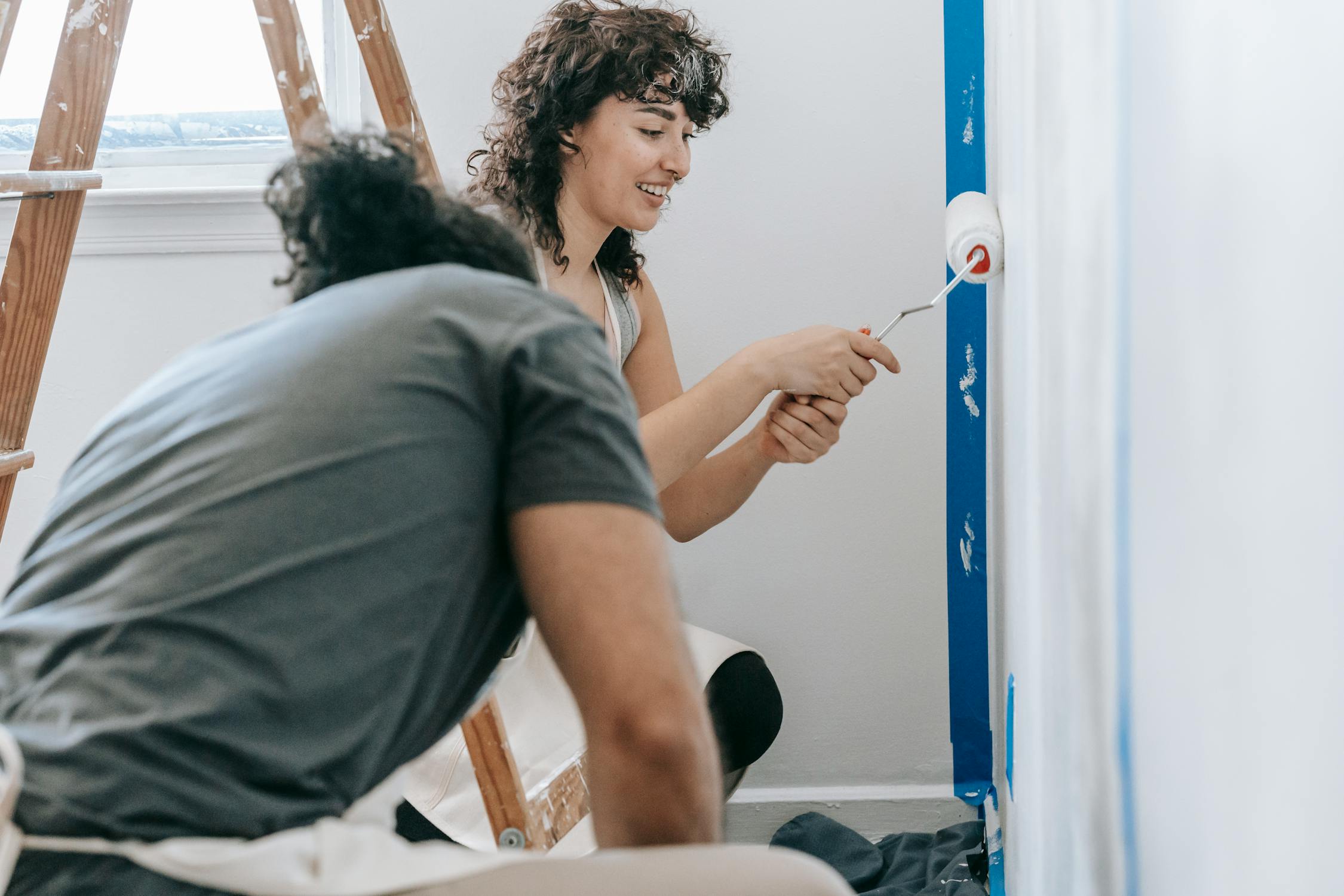 Adding on to your existing home is an ideal decision in a tight real estate market. If you need more room for your family or just want to spread out a bit, renovating will be much easier than moving and can boost the value of your home.
Color Is Key
Your new addition will need to be the same color outside, but inside doesn't necessarily have to match. That being said, you will want to choose a paint color that is of a similar tone and intensity to the existing colors in your home. If you added on a bedroom and the living room beside it is a pastel blue, use a light tone in the bedroom.
Trim Considerations
As you wander through the building supplies of your local home improvement store, take the dimensions of your current trim with you and find something that matches. As your new addition turns the corner from the existing room into the new space, you want lines that run in the expected pattern. This means making sure that door trim, baseboards, outlets, and plates are the same size and color. Do your best to make sure there are no jarring differences from existing space to new space.
Window Formats and Coverings
If the existing home had blinds, make sure the new space has blinds in a similar color and format. If the existing windows had a nine pan trim on the outside, make sure the new windows offer the same look. Adding on to your home may be the trigger you need to fully upgrade your windows and increase the energy efficiency of your home. New windows, especially a bump out with a bay window, will add a lot of character and quality to your home. However, new windows with multiple layers often have an inherent tint. If you're considering an addition with a lot of windows, consider replacing all so they match.
HVAC
Changing the footprint of your home will require a re-sizing of your HVAC system. If your current system is in good shape, consider adding supplementary heating and cooling to cover the addition. Make sure your contractor allows space for ductwork to tie into the new space unless you have a dedicated spot for the supplementary unit. Don't ask your old existing HVAC to cover a whole new footprint.
Adding an addition onto your home is not as complicated as it seems. Just make sure to have a solid plan in place so that you can have an advantage.
Author's Bio:
Rachelle Wilber is a freelance writer living in the San Diego, California area. She graduated from San Diego State University with her Bachelor's Degree in Journalism and Media Studies. She tries to find an interest in all topics and themes, which prompts her writing. When she isn't on her porch writing in the sun, you can find her shopping, at the beach, or at the gym. Follow her on Twitter and Facebook: @RachelleWilber; https://www.facebook.com/profile.php?id=100009221637700