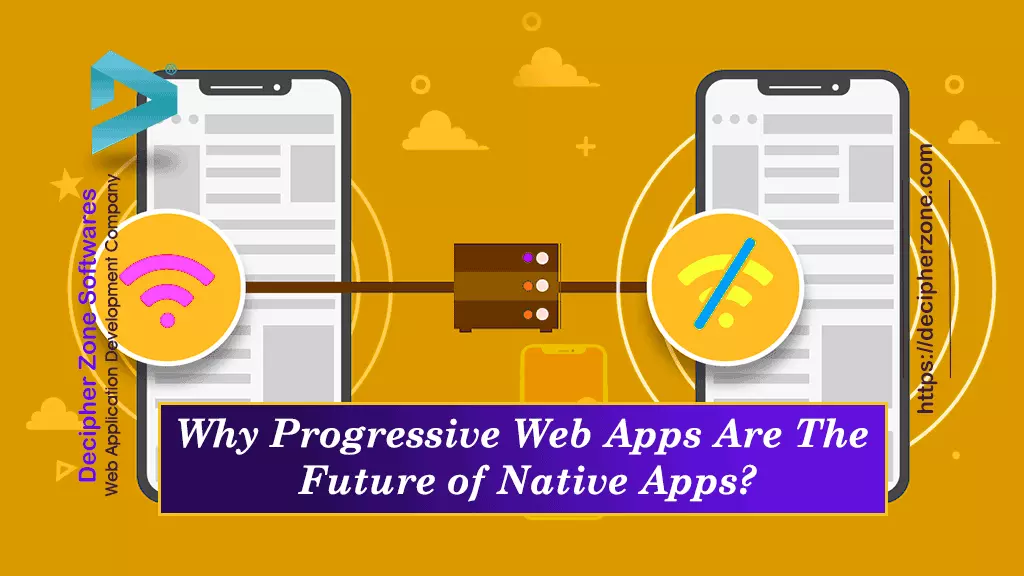 Nowadays, Progressive Web Apps have become more popular and has spread its wings all over the Web Industry. It comes with easy access both for the users and developers. Web Apps are making user interaction and experience a whole lot smoother and better. The low friction in it helps efficient distribution and convenient A/B Testing. Several web giants have gained maximum profit while using it. According to PWA Stats, even the startups are acquiring about three times gain in conversion rates and around 40% rise in revenue.
Here, we are about to discuss the aspects of a web application from the perspective of startups. Should they go for this progressive technology or not? How can it help their services and products? So let's get started!
What makes 'Progressive Web Apps' so successful?
A Progressive Web App or PWA refers to an application that can be accessed through devices such as smartphones, tablets, or PCs by using internet connection. It is a blend of web pages and mobile apps. Let's say that you are at a place where the network reception is poor and there's an urgent need to access an app but you can't, thanks to network issues. But if you have a web app that doesn't require high internet speed and works perfectly in poor internet connectivity then you can access the app wherever you are.
What's more interesting is that it works as mobile apps and provides an admirable user experience while using five times lesser data. Besides, every business wants happy and loyal customers, however, the customers rely on networks and devices. That means with the investment in progressive web app development, all the companies whether it's a startup or already established ones can advertise their products or services and offer a better experience.
Firstly, let's discuss the major stuff here.
Honestly, if you have a startup company, your major concern is going to be gaining customers which remains undeniably hard, and over the period, this task has not been easier. Moreover, users demand to be well-served due to which many startups turn to native applications but that leads to a new problem. It's because the reach to the target customers will be disturbed here by the other 3 million apps available on the play store alone.
Combining websites for mobile and web as well as applications for android and iOS can become a costly affair. Now, startups have to assure the ROI from the investment. Plus, many smartphone users do not want to download a relevantly new app which makes it difficult for the startups to be discovered. But when a company switches from a mobile application to a progressive web app, the chances of engaging customers and placing your web app on their phone becomes a lot more efficient.
How PWA Can Benefit Startups?
Almost every startup requires a website, application, and software to assist the business operations. However, handling all of that can be quite hectic and costly as well. In that matter, PWAs are easier, the time consumed in the development and deployment of web applications is less. It not only saves on time in the development process but also decreases the financial investments. The above-mentioned traits are just some basic benefits of using PWA so let's get into the bigger picture of its importance for your business.
One of the challenges that come with mobile applications is the requirement of downloading and installing them before using which eventually leads to insufficient storage. On the other hand, progressive apps work the same as native mobile applications but there's no need to install them as they use the device browser to run.
With the multiple devices availability, PWA taps on a larger audience reach throughout the world. Whether you want to showcase your online store or other services, PWA can easily get accessible for the target audience on their preferred device.
When it comes to cost, every startup wants to invest less and earn more which makes PWA their preference. The cost of a PWA page is much lower than any mobile application and it's developed faster. A progressive web app is the only app that works on different platforms while native apps need to be designed differently based on the platform.
Updating to the latest version of an app is a hassle no one wants to put themselves into. It not only uses a lot of data but also you have to do it manually. But if you opt for PWA, then you won't have to worry about updating the app as it would be automatically updated.
Having push notifications, PWA helps in connecting with the customers creating re-engagement for better ROI(Return On Investment).
Characteristics of Progressive Web Apps
Unlike non-progressive web applications, PWAs entails numerous beneficial attributes that will lead to more consumer trust and higher profitability.
A PWA offers fast page transitions and scrolls for preeminent user interaction.
It fits well into all different sizes of devices effectively.
Progressive Web Apps have lightning loading speed and opens even in poor network connections.
PWA engages more customers with its better UI, home screen icon, push notifications, and full-screen view.
Anyone can easily share the app with a URL and it does not require any downloading or installations.
Independent of Connectivity
Users can work both offline and online with these progressive web apps.
Wrapping It Up
Overall, it will not be wrong to say that in a PWA, you will not only get all the functions that are accessible in a native application but much more than that. Further, if you have any launch plans or project strategy then make sure to add progressive web applications into that before your competitors try to do so. For anyone who owns a startup company and wants to drive more traffic to their website or advertise the brand, then PWA is the ideal solution for you. They provide significant and effective solutions for businesses that look toward establishing a long-lasting relationship with their customers.
Author's Bio: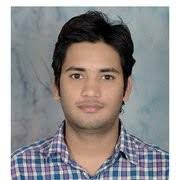 Mahipal Nehra is a dedicated Marketing Expert working with Decipher Zone Softwares (Java development company). He admires all the new technologies and is always willing to share his thoughts on them.