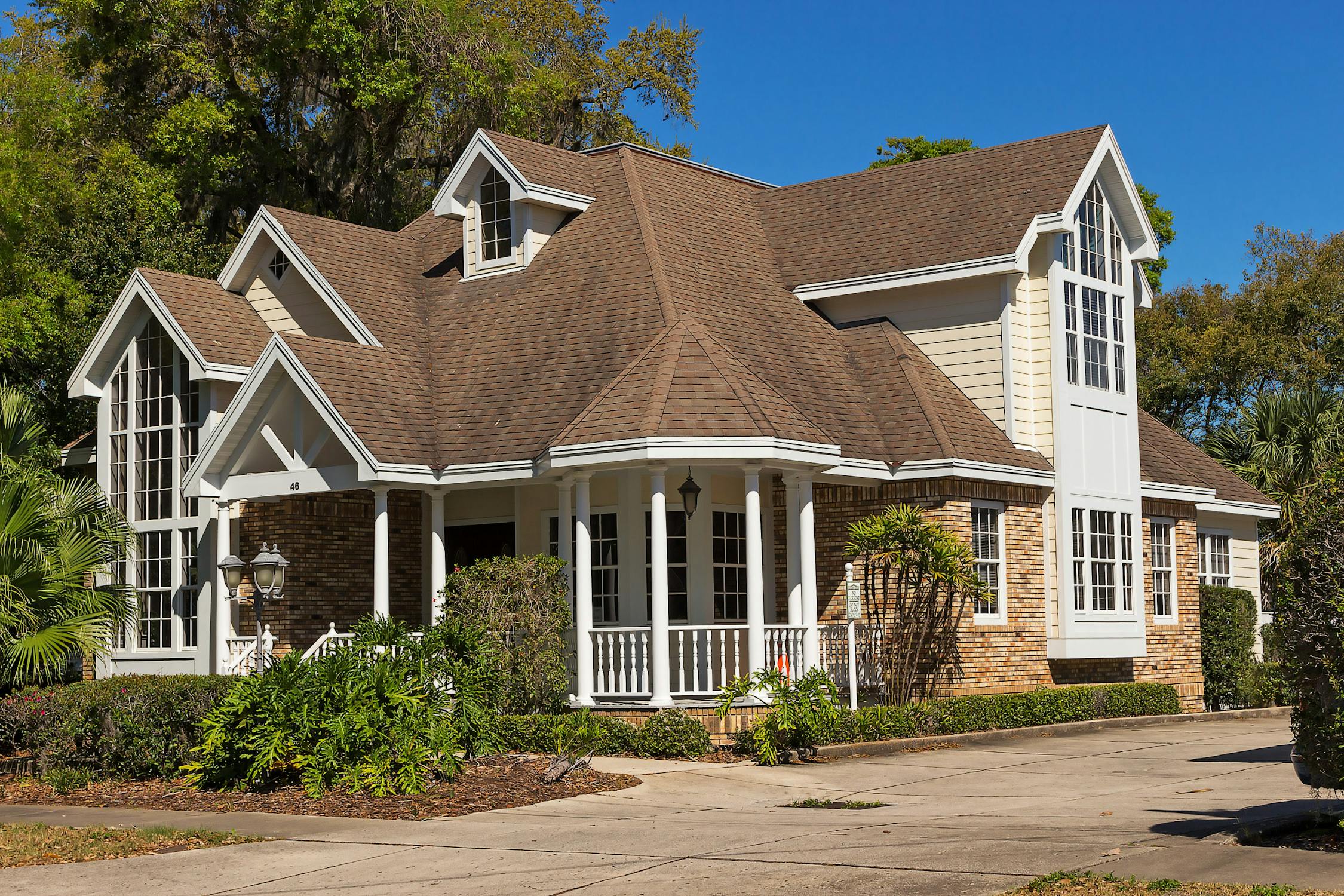 Whether you're designing a dream home or renovating an existing property, selecting the right roof design is not a detail to be taken lightly. From rooftop solar panels and thermal shingles that allow for more efficient cooling to the superior durability of an all-metal roof installation, there are plenty of design options and material choices worth considering. Selecting the right roof could end up making a bigger difference than you might think.
Solar Roofs
A solar roof is a great way to lower utility bills, shrink your home's carbon footprint and to create a greener and more sustainable household. The falling cost and greater performance offered by current-generation solar panels has proven to be a real game changer. A solar roof serves to minimize household costs and may even have a positive impact on the market value of a home.
Cool Shingles
Clay shingles and roof designs that have been specifically configured to minimize unwanted heat transfer may be another option worth considering. Cool roofs make it much easier to maintain a comfortable interior temperature without having to worry about utility costs. Taking steps to ensure that your home is able to remain cool and comfortable during the summer may prove to be well worth the effort.
Residential Roofing
Discounting the importance of a roofing installation means that even the most ambitious renovations or the boldest exterior styles and design efforts could end up missing the mark. Residential roofing upgrades, installations, and other services can play a key role in designing the home of your dreams. Learning more about new age roofing options and designs will allow you to take advantage of an expanded range of styles and installation options for your home.
Durable Materials and Installations
More and more homeowners are turning to all-metal roofing in order to keep maintenance and repair costs as low as possible. The greater durability that metal roofing has to offer ensures that your installation is less likely to require constant upkeep or costly repairs. A more durable roof can provide you with greater long-term value and some much-needed peace of mind.
For many home and property owners, roof design often seems like a minor detail. Failing to up the ante by taking advantage of the full range of styles, materials and installation options that can be made available might end up costing you more than you would expect. From lower upkeep and utility costs to the roof design that will better compliment your home's exterior, the right roof can make quite a difference.
Author's Bio:
Rachelle Wilber is a freelance writer living in the San Diego, California area. She graduated from San Diego State University with her Bachelor's Degree in Journalism and Media Studies. She tries to find an interest in all topics and themes, which prompts her writing. When she isn't on her porch writing in the sun, you can find her shopping, at the beach, or at the gym. Follow her on Twitter and Facebook: @RachelleWilber; https://www.facebook.com/profile.php?id=100009221637700