It's a known thing that such borrowers who avail a Home Loan to buy their dream home have many more wishes or goals left which they can't fulfill after availing it.
It's because a Home Loan is once in a lifetime obligation that people opt for and since it runs for years, people don't have enough repayment capacity to avail another debt.
But, after having said that, even after you have availed a Home Loan, can you avoid some crucial needs such as your child's education? No, right? That's where a concept called Home Loan Top Up is available to existing Home Loan borrowers to combat other financial worries.
What is a Home Top Up Loan?
All existing Home Loan customers who have availed a housing loan from a leading online lender or who have opted for a Home Loan transfer can opt for a Top-up Loan.
A Top Up Loan is provided to Housing Loan lenders to help them cover their other needs in life such as personal needs, child's education, going on a vacation and more.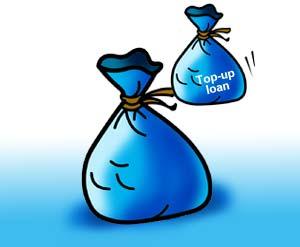 Some known in the banking and non-banking world can let you borrow as higher as up to Rs.50 lakh as the Top Up Loans. The biggest benefit of a Top Up Loan is that it is available at a lower Home Loan interest and with a longer tenor to help repay smaller EMIs.
Yes, if you think you may need some financial help even after availing a housing loan, you can ask for a Top Up Loan as per your needs and fulfill other needs in life.
A Top Up Loan is given at an interest rate which is just 1-2% more than your Home Loan and almost on the same tenor as that of the housing loan.
What Makes a Top Up a Great Financial Option?
Non-complicated Eligibility – Opting for a fresh loan means you will need to again apply separately for it and submit documents and meet other terms. However, since a Top Up Loan is offered along with an ongoing or a Home Loan transfer, you don't have to meet eligibility conditions once again. As lenders have the documents that you provided during a House Loan, all that you need to do is – apply or ask for a Top Up Loan.
Quick Approval – You can expect quick approval for the Top Up Loan after you apply for it. Hence, you need not wait for the loan approval for ages, and it serves your purpose inside out.
Lower Interest Rate – The Top-up Loan rates are just 1-2% more than your Home Loan which makes it easy to handle and repay over a tenor that's long as well.
Longer Tenor – You can spread the cost of your Top Up Loan into a longer tenor which means you can pay smaller EMIs and never bother about its repayments.
No Collateral – For availing a Top Up Loan on your Home Loan transfer or existing Home Loan, you need not provide any collateral which makes it quick to avail.
The Bottom Line
If you have an ongoing Home Loan or have done a Home Loan transfer, and if you are in need of some funds for vital goals of your life, you are free to avail a Top Up Loan.
Applying for the Top Up Loan is easier as you can do that online and save time and efforts. Don't wait anymore and make other life goals to wait, instead, apply for a Top Up Loan today!
Author's Bio:
Arwind Sharma is a financial advisor with an experience of more than 7 years. He has worked for topmost financial firms in India and has been a visiting faculty at many reputed institutes in India. Currently based in Gurgaon, Arwind Sharma is a name to reckon with when it comes to financial management for big brands. A post-graduate in business economics, he is an alumni of Princeton University, USA. During his free time, Arwind teaches children from marginalised sections of society and also work on his blog.