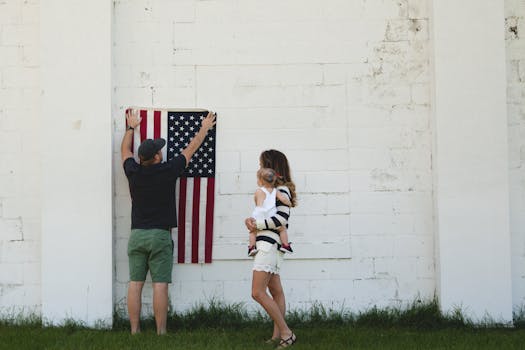 Image Source: Pexels
Due to the constant rotation in the military, the officers and their families have to relocate often. Relocating can be quite a draining task, especially if you are moving to an unfamiliar area or a new state. The orders to move to a new station may be issued on short notice, thus leaving you with little time to do elaborate preparations. Here are a few tips you can follow to make the move easier on you and your family:
Plan Well in Advance
The key to a seamless move is proper planning. You need to be well organized and prepared so that you are not caught unawares on the moving day. Have a checklist that details all the tasks that need to be completed before the relocation date. As you proceed with the preparations, ensure that the items on the checklist are executed within the allocated timelines. It is prudent to do a thorough research on the new area of residence beforehand. This will give you insights on what to expect and what to carry with you to the new abode. If you have school going children, research on the schools in the new location and choose the most suitable one for them. Visit the school early enough and enroll the kids so that their education is not interrupted after the move. Proper planning will have you well prepared and spare you the inconveniences that come with a last-minute rush.
Prepare the Children for the Move
Regardless of their ages, kids will have some concerns, worries, and sentiments about the move Remember children may react differently to the relocation. While some may be excited about exploring new areas, others may have a hard time letting go of their current environment and friends, especially those who have difficulty making new friends and adapting to new settings. You therefore have to inform them of the impending move immediately you receive the news so that they are also psychologically prepared. Allow them to participate actively in the preparations so that they are mentally ready on the moving day. If possible, take a reconnaissance tour with the kids to familiarize themselves with their new school and new surroundings.
Enlist the Services of a Professional Moving Company
Self-moving can be quite draining, and it might take a toll on you and your family. Efficient packing and loading require a certain level expertise. Lifting heavy items such as furniture is also unsafe and may lead to accidents. Fortunately, several professional movers, like those at Wheaton World Wide Moving, can give you a stress-free moving experience at a favorable cost. These movers have sufficient skills and experience to organize and pack your belongings efficiently and quickly. They will pack your valuable and fragile stuff safely to avoid breakages. Proficient moving companies have qualified staff who will make the relocation process smooth and comfortable.
Excellent organization skills are crucial for the success of any project, including relocation. Comprehensive planning will help you have a seamless transition. After the move, it is imperative to establish connections with other military families in the community. Immerse yourself in your new society and build new relationships.
Author's Bio:
Emma is a freelance writer currently living in Boston, MA. She writes most often on education and business. To see more from Emma, say hi on Twitter @EmmaSturgis2