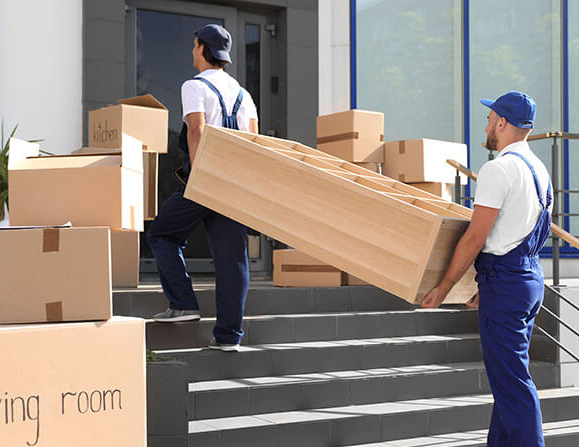 Countless inhabitants in the UK relocate each year- be it for work, or personal reasons! While some gallingly spend hours purging, labelling, packing and hauling their house items, others opt for the simpler solution- hiring professional movers to do it for them.
With so much going on along with shifting your exorbitant belongings and family members to a new location, two reasons come to mind why most homeowners opt for DIY moving.
Looking to save money on the moving costs
And following their preconceived notion that vetting a quality removalist company is very daunting and time-consuming
But house moving can often prove a bit too much to handle on your own. Plus, there is always the possibility of damage to goods or hidden expenses piling up and causing huge problems later on- which could've been resolved on hiring pro removalists in the first place!
This brings to the question – "Are You Lured into the Idea of Executing Your Home Move on Your Own?" If so, then you need to be wary of these 4 common DIY moving risks which could potentially hamper your schedule and budget.
1. You May End Up Wasting a Lot of Time
Planning a house move all by yourself means having to deal with everything right from scratch.
You have to arrange the moving vehicle, convince your mates/siblings or neighbours to help you with the packing, lifting and transfer of all the heavy items.
You even need to be extra careful when packing your fragile items and loading them into the truck/van.
Plus, you need to procure the right lifting and moving equipment along with proper packing materials and appropriate boxes to ensure all your items are shifted safely without any damage.
The thing about most DIY moves is that you have very little margin for error. And even one mistake can cost you extra hours and resources- more so if you're doing it for the 1st time.
2. You End Up Spending More Than Your Original Estimate
As stated above, one reason why individuals don't hire services of a removal company in Birmingham (or of any other nearby suburb) is they want to save money on their house move.
But rarely that's the case. Not having professional movers to help you means you have to consider the crucial factors like renting a move van/truck, procuring appropriate packing tools, boxes, moving equipment, and even insurance, fuel, road tolls – all of which requires money.
All these can often make you end up spending more than your original budget estimate.
3. Possibilities of Personal Injuries Are More In Self-Moving
Unlike professional movers who are skilled and equipped to handle all types and sizes of removals in Birmingham, the possibilities of getting personal injuries or running into risky accidents are more in DIY moving.
Lifting heavy items and moving them from one place to another requires proper training, appropriate techniques and the correct tools. Even if you do procure the right moving tools; you will still lack the skills and experience which professional movers possess. And because of that; you will always be at risk of either hurting yourself or getting one of your helping mates into an ugly accident.
4. Risks of Damaging Your Personal Belongings & Your Property
Lastly, when you look to move your personal belonging on your own, there is always a possibility of you breaking or damaging them. Some of the commonest results of self-moving include scratched floors, chipped walls, broken tiles and even cracks or dents on some expensive household items.
The last thing you want is to put any of your expensive home items and antique furniture pieces at risk.
After going through each of these DIY move risks, it is better to not take any chances. Simply look for 'experienced movers near me' and schedule a visit on your move day. They will be happy to handle everything and ensure your home move is executed smoothly!
Author's Bio:
The author ____ runs a removal company in Birmingham and with a team of experienced and skilled movers looks to cater to all types and sizes of removals across Birmingham.