Will you be in Singapore this Christmas? No issues!! Singapore hosts one of the most boisterous Christmas celebrations these days! From the artificial snowfalls with the customary Nordic gnomes in community halls and commercial shopping centres to exhilarating celebrations in places like Gardens by the Bay, Capitol Piazza, Orchard Road, you feel the spirit of Xmas at your home city!!!
With some of the best shops with those out-of-this-world gifts and decor, Singapore IS all set to be the destination of people from around the globe this year..as usual!!!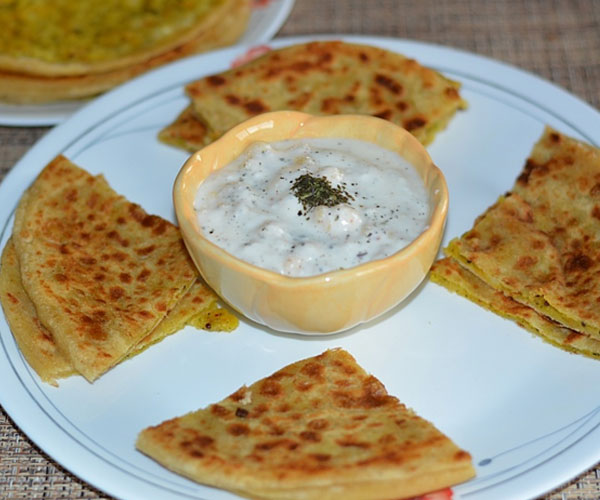 And then, you have the best cuisines that will make your celebrations even more memorable. So when you spend your time out in Orchard Road or Sentosa - the hubs of Christmas celebrations, things remain unfinished without those mouth-watering cuisines.
Singapore hosts some of the best Christmas buffets, but if you have plans to take your gastronomic experience to an altogether new height, visiting an Indian restaurant in Singapore is the best option. If you are too much tied with celebrations on Christmas day, a visit on the Boxing day for a grand Indian breakfast can be a perfect way, to sum up, the Christmas celebrations.
And again, you have so many mouth-watering options to choose from! Of them, Aloo (Potato) Paratha is one of the most scintillating ones. More so, when it is served with dahi or curd (an Indian variation of Yogurt that is prepared by curdling the milk with an edible acidic element like lemon), it gives a heavenly taste that pleases your taste buds like nothing else. It will leave you practically drooling!
How is the dish prepared, and what are its ingredients?
The ingredients...
The ingredients include 5 potatoes (adequately boiled), 2 small onions or 1 of moderate size (finely chopped), 3 or 4 green chilies Green Coriander (finely chopped), Grated Ginger (2 inch), roasted cumin seed, dry mango powder, dried coriander powder, a combination of dried chili powder, cumin powder, and turmeric (known as garam masala or hot spice), red chilly and hard fat derived from cow milk or ghee - all to taste, and a wheat dough of moderate size.
The steps of preparation...
The first step:
At first, 2 cups of the flour along with salt is mixed with some water. The mixture is then appropriately stirred until it becomes a softy dough of wheat. The amount of water added is adequate enough to make the dough soft enough, but not watery.
Once done, the dough thus formed, is kneaded for a couple of minutes or so, on a surface that is lightly greased with oil or ghee. This makes the dough soft, pliable and smooth. The dough is then kept aside with a damp cloth on it, for 10 minutes or so.
Step number two:
This step involves filling, wherein 5 medium-sized potatoes are boiled until they become tender enough to be broken by gentle pressure. The potatoes are taken off from the water and cooled.
The Third Step:
Once the potatoes are cool enough and can be handled, they are peeled and mashed. Green chillies, ginger, roasted cumin seeds, garam masala, green coriander, mango powder, dry coriander powder, red chilli powder along with salt to taste are added to the mashed potatoes and mixed thoroughly.
The next step:
The dough is then divided into six equal parts in the form of balls. The potato filling is also divided into six equal parts similarly. However, the size of the potato balls has to be 1½ times bigger than the dough balls.
Step number five:
A heavy skillet is heated on a moderate heat. Now one each potato ball is put on one each dough ball, and gently pressed from both the sides. Once done a rolling pin is used to roll flat the balls lightly, till they form circles of about 6 inches or so.
Step six:
The circles are placed on the hot skillet. The dough circle starts changing its colour and texture with the appearance of golden brown patches all over, and it starts to puff up. Once it does so adequately, it is flipped over, so that the other side changes the texture and puffs up as well.
The Seventh Step:
After some seconds, the chefs would sprinkle one teaspoon of ghee all over the dough, which is now the PARATHA that you are waiting for!! The paratha is then flipped over yet again and gently pressed all over to subside the puffed areas with a spatula. This is repeated till the paratha takes a golden brown texture.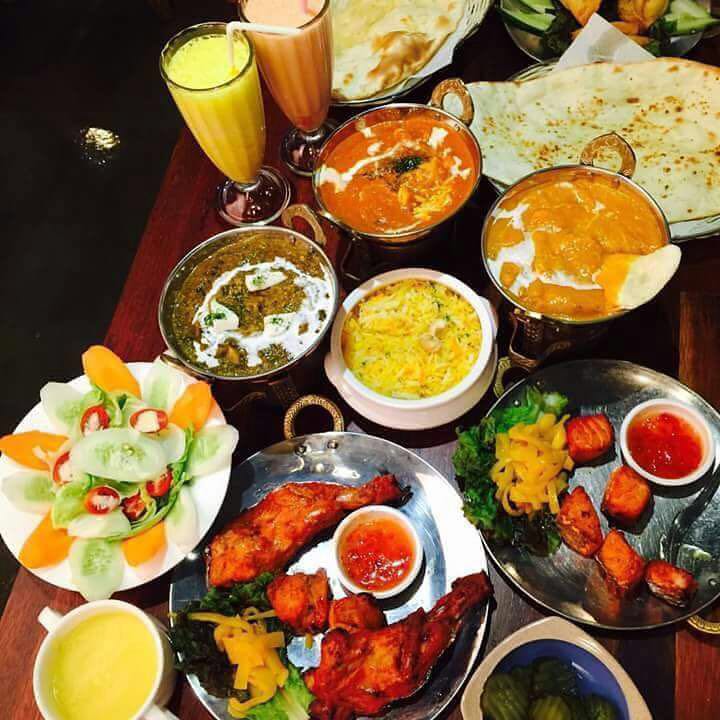 The same practice is repeated on each of the toughs and once done, your Indian breakfast in Singapore is ready!!!
So you see, it does not take much to prepare this North Indian food in Singapore. It is one of the most delectable breakfasts you can have to start off your Boxing day with your family with a real high. Indeed, the dish will be a gala treat for your taste buds.
If you are a foodie, and even if you aren't one, it will be one of THE experiences that you would like to revisit..again and again..and drool all over ..whether in Singapore or elsewhere in the world! And remember - it is pretty filling as well!
Author's Bio:
The author owns an Indian restaurant in Singapore that serves one of the most mouth-watering North Indian foods in Singapore. The author is also an avid blogger.