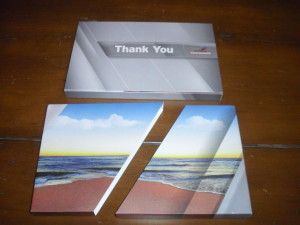 Receiving a gift is always delightful that is why when I received a gift from Southwest Airlines I was in good spirits. When I received the gift, I immediately noticed that it was a fairly large sized package. Because I saw it was from Southwest Airlines, I immediately thought that this must be a cool gift. Why did I think that? Southwest Airlines have been placing TV advertisements that are really catching attention. Their TV advertisements have shown people throw penalty flags of other airlines, do rap songs about "Bags Fly Free" and other stuff that you can call cool, unique, human things.
Going back to the gift, here is what you get. When you open the box you will see writing on the package that says,
"Please enjoy this token of our appreciation for choosing Southwest Airlines and Rapid Rewards.

– From the Rapid Rewards Team."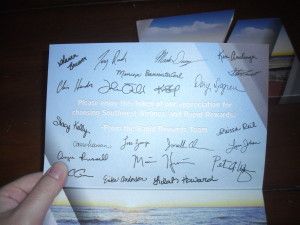 After that what I consider the best part is that the package is signed by every member of the Southwest Airlines Rapid Rewards Team. What does that tell me? It tells me that Southwest Airlines is not just another faceless organization. Southwest Airlines is a place where real people work just like you and me. It is what these signatures are telling me and I just love that! Southwest Airlines is a place where I can contact real people instead of just hearing voicemail. It is where my concerns are answered and where I can discuss issues with real people and they help me with them.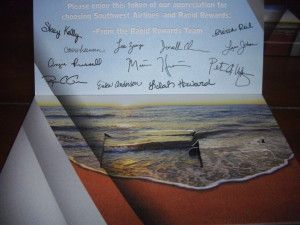 In the lower part of the box you will find a shiny metal luggage tag with Southwest Airlines name and logo on one side, and your name and Rapid Rewards number on the other. Wow. What does this again tell me and others? My airline of choice is Southwest Airlines and I am happy about that.
Because I am so happy about Southwest Airlines I'd like to share with you some facts about them:
o Southwest Airlines is the only airline that has never had a non-profitable quarter.
o Southwest was a tiny operation in Dallas that has become the largest and most profitable carrier in the United States and
o They're the only large U.S. airline that has never had a layoff?
I have told my clients that if ever I had the chance to run an airline I knew where I'd go to ask for pointers. I would fly into Dallas and go ahead and ask Southwest Airlines, how they do it… because it works.
From my article, what can we learn from Southwest Airlines and how they say "Thank you" to their customers?
Here are some tips that I shall share with you:
1. Be willing to say "Thank you" and that will immediately place you in the top 3% of people in your industry.
2. Put in the effort and stand out. People will notice
3. Show people you care. Show that you can be reached and that you belong to a company who cares not juts a faceless organization.
4. Be real. Be one with your customers.
5. Don't forget to show your clients that you like them by giving them some extra, unadvertised added value.
If you like today's article, please comment and share if you want more content like this...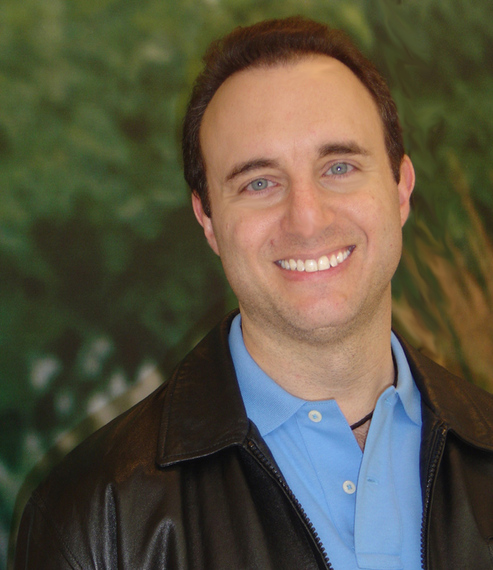 Noah St. John is famous for inventing Afformations and helping busy entrepreneurs to accelerate income, boost self-confidence, and make success automatic.
His sought-after advice has been called the "secret sauce" for creating breakthrough performance.
Get Noah's new video training series How to Boost Income and Self-Confidence Using Power Habits ® FREE at www.PowerHabitsAcademy.com .
Inventor of Afformations; founder of Power Habits®PowerHabitsAcademy.com
Author's Bio: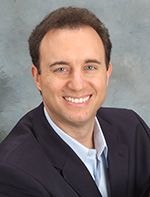 Noah St. John is famous for inventing Afformations® and creating high-impact, customized strategies for fast-growing companies and leading organizations around the world.
His sought-after advice is known as the "secret sauce" to creating breakthrough performance.
As a highly in-demand speaker, Noah's humorous and entertaining approach always hits the mark with audiences. His keynote speeches are described as dynamic and life-changing, and his in-depth workshops and seminars have been called "mandatory for anyone who wants to succeed in business."
He also appears frequently in the news worldwide, including CNN, ABC, NBC, CBS, Fox, National Public Radio, Parade, Woman's Day, Los Angeles Business Journal, The Wash