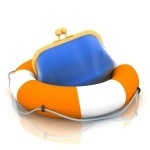 Whole life insurance in BC provides for your dependents if you pass away. It also helps pay off debts and other expenses like mortgages, credit cards, car loans, and funeral and burial costs. After all, do you really want your spouse, parents, children or other loved ones to deal with your financial burdens while they are grieving? While no amount of money can ever replace a person, whole life insurance provides your loved ones with a sense of security and stability. However, many people believe that whole life insurance is too expensive or not worth the price tag. How much does whole life insurance in British Columbia really cost? Let's find out!
Whole Life Vs. Term Life Insurance
Before we get into pricing, let's review the two main types of life insurance. Life insurance in BC is much more flexible than people think. It doesn't have to be all or nothing. Term life insurance in British Columbia provides your family with death benefits only if you die while the term of the policy is in effect, but you can choose to extend the policy beyond your chosen term length. Keep in mind that the premiums increase as you get older. There is also whole life insurance, which covers you and your family for life – hence the name. Whole life's initial premiums are usually more expensive than term. However, there is a cash value that accumulates with your policy so you could actually save money over the course of your life. Choosing between the two types of life insurance in BC is a personal decision that should be based on the financial needs of your family as well as your long-term financial goals.
Below, are just a few examples of term and whole life insurance rates in BC:
• Term 15 life insurance with $350,000 coverage for a 35-year-old non-smoking male in Victoria averages $24 per month, while a whole life policy with the same coverage would cost approximately over $200 per month.
• Term 20 life insurance with $250,000 coverage for a 35-year-old non-smoking female in Vancouver is around $17 per month.
• A 45-year-old non-smoking female in Burnaby with $500,000 in whole life coverage would pay over $400 per month.
Factors That Impact Your Whole life insurance in BC
There are many factors that impact the rates you pay for whole life insurance in British Columbia including whether or not you smoke, drink, have a history of depression or an extensive medical record. Your family's medical history, your gender, physical build and even your driving record impacts your rates.
There is a regulation body in British Columbia that oversees all life insurance matters. The Insurance Council of British Columbia is formed under the Insurance Act and is under the delegation of the Minister of Finance. The council is responsible for the licensing and discipling of insurance agents, brokers and adjusters in the province of British Columbia. They must ensure all licensees meet the province's education requirements, are financially reliable and trustworthy in their intents, and handle all breaches of the Insurance Act and provincial laws. Recently, Finance Minister Carole James announced that the government of British Columbia was eliminating medical premiums to make life insurance more affordable for everyone across the province. The change means individuals will not have to pay the medical services premium, and a new employer health tax has been put in its place. The new tax is predicted to result in savings of more than $50 million a year.
Three Ways You Can Save on Insurance in British Columbia:
1.Choose a Broker
Insurance agents are not the same as insurance brokers. Agents typically work for only one company and therefore only sell the one company's products. That doesn't leave you with many options. Brokers, on the other hand, shop the market on your behalf and can provide you with a policy from any insurance company.
2. Keep your driving record clean
As mentioned earlier, your driver's history influences your insurance rate. The more accidents and demerits, the higher the annual insurance premium. If you want lower life insurance premiums, you are going to have to keep a clean driving record. It can be tempting to speed up during a yellow light or reply to a text at a red, but even the smallest mistakes can have big consequences.
3. Stop smoking
Want lower premiums? Stop smoking. If you stop during your policy's term, after about year of being a non-smoker look into applying for a non-smoker rate on your existing policy. That goes for cigars too. Many life insurance companies consider you a smoker even if you indulge in just a few cigars a month.
Learn More
For more information about whole life insurance in BC, visit InsurEye.