Most businesses have some kind of recognition program to boost employee engagement and overall team morale, but there may be other options they can do to ensure that their employees are more than just satisfied with their work environment and employer.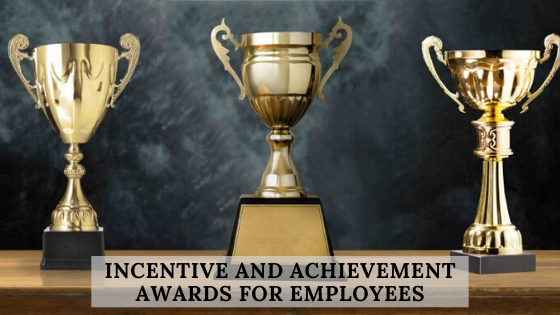 There is more to reaching - and maintaining - higher levels of employee engagement than just giving your highest sales a small token, setting up small incentive programs, or providing the occasional free lunch for a job well done. The key to success is to recognize your employees for all the hard work they do over a certain time period and let them know that everything they do at the office is invaluable to keeping the entire team running smoothly.
With that in mind, setting up an awards program that clearly defines a number of categories in which employees can get proper recognition for their efforts will give everyone something to strive for, whether they've been around for years or they're just starting out at the company. As an added bonus, presenting the recipients with their prizes as part of a big awards ceremony can make the recognition feel even more special and be an event your employees look forward to all year.
15 IDEAS FOR EMPLOYEE RECOGNITION AWARDS
Employee of the Month Awards
Work Anniversary Awards
Departmental MVP Awards
Teamwork Awards
Sales Awards
Employees' Choice Awards
Most Creative Awards
Safety Awards
Leadership Awards
Character Awards
Mentorship Award
Innovation Award
Diligence Award
Customer Service Award
Top Performer Awards
Using a combination of any of these acrylic award plaque ideas is a sure fire way to get your team revved up and ready to strive for excellence. Choosing awards that match each category, and are eye catching is important. Flying W Awards has a large selection of plaques and free standing awards that you are sure to find the perfect fit for your company and event. Contact us today for help planning your event!
Author's Bio:
Matthews Liam is a Senior Content writer. He loves to write and research new things which can be useful in day to day life.