The Ministry of Finance has made several changes to the Central Goods and Services Tax (Amendment) Act, 2018 announced during the 31st GST Council meeting held on 22nd December 2018.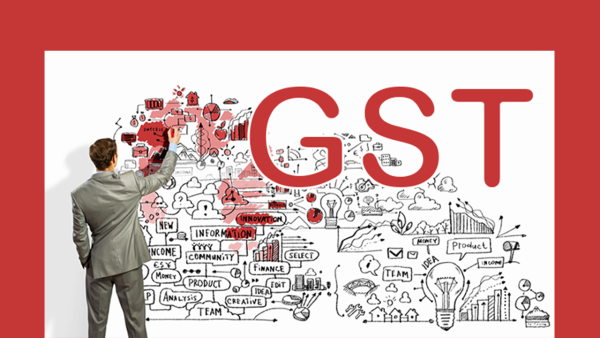 CGST, IGST, UTGST, and GST have undergone several amendments. These changes, announced by the Central Board of Indirect Taxes and Customs (CBIC) will come into effect from 1st February 2019.
Some of the impacts of the amendments made to goods and service tax system include:
1. Changes to the Input Tax Credit (ITC)
The input tax credit is now applicable on passenger vehicles with a seating capacity of more than 13 provided they are not used for personal purposes. ITC is also now applicable on special purpose vehicles like forklifts, work-trucks, and dumpers when not used for personal reasons.
Example:
An individual can claim ITC if he/she buys a passenger vehicle with more than 13 seats and uses it in his/her company for the transportation of employees.
2. Changes to the GST Composition Scheme
Previously, only goods manufacturers and traders could opt for the GST Composition Scheme. One of the GST benefits after the amendment is that goods and services suppliers can now also go for this scheme.
They can avail this scheme provided the value of goods and services supply does not exceed either of the following:
Rs. 5 Lakh.
10% of the turnover in the respective state in the previous financial year.
Whichever of the above is higher.
The GST rate for this scheme remains unchanged and now can be claimed by these businesses. Hence, goods and services suppliers can earn more revenue and even avail a loan for expansion.
Example:
An individual had supplied goods/services worth Rs. 40 Lakh in the previous year. He/she can opt for this scheme considering that the value of supply is Rs. 4 lakh (10% of Rs. 40 Lakh).
3. Changes to Reverse Charge Mechanism
Earlier, the reverse charge mechanism was applicable to every unregistered supplier. After the amendment to the GST (goods and service tax) system, this mechanism is only applicable on specified unregistered suppliers.
The Government is yet to notify the unregistered suppliers who come under the effect of reverse charge.
4. Multiple registrations for Individual Business Places
Previously, companies only had to opt for separate registration only if they had different business verticals (businesses focused on a single niche service or product) in the same state.
Now, companies can opt for a separate registration for multiple places irrespective of business verticals.
Also, companies having a unit inside an SEZ have to avail a separate registration for a unit outside it. The registration is mandatory if this unit is located even in the same state of the SEZ.
5. Monthly GST RETURNS FILING
The amendment has changed the GST meaning, and now businesses will file returns monthly rather than quarterly. However, these changes will come into effect in a later date yet to be notified.
6. Single Debit Note/Credit Note for Multiple Invoices
Previously, businesses had to issue one debit note/credit note that corresponded to only one invoice. Now, they can issue a single debit note/credit note for multiple invoices in a financial year.
This amendment will bring down the hassle that companies had to face when filing multiple debit note/credit note on the GSTN portal.
If you don't have your GST no. you must also know how to register gst online and get the benefits of gst for tax return filing.
These included a few of the amendments made to the goods and service tax system. You have to know all about GST to gain the vital complete understanding of all these amendments made.
Author's Bio:
I am a full time blogger and a passionate writer. I love to write on Finance and electronics market, lifestyle, Loans, technology, finance info.
Travelling and online shopping is my area of interest and for my best of knowledge I let myself updated with any introduction of new shopping platforms and technologies like EMI/EMI card, retail technology and marketing trend.