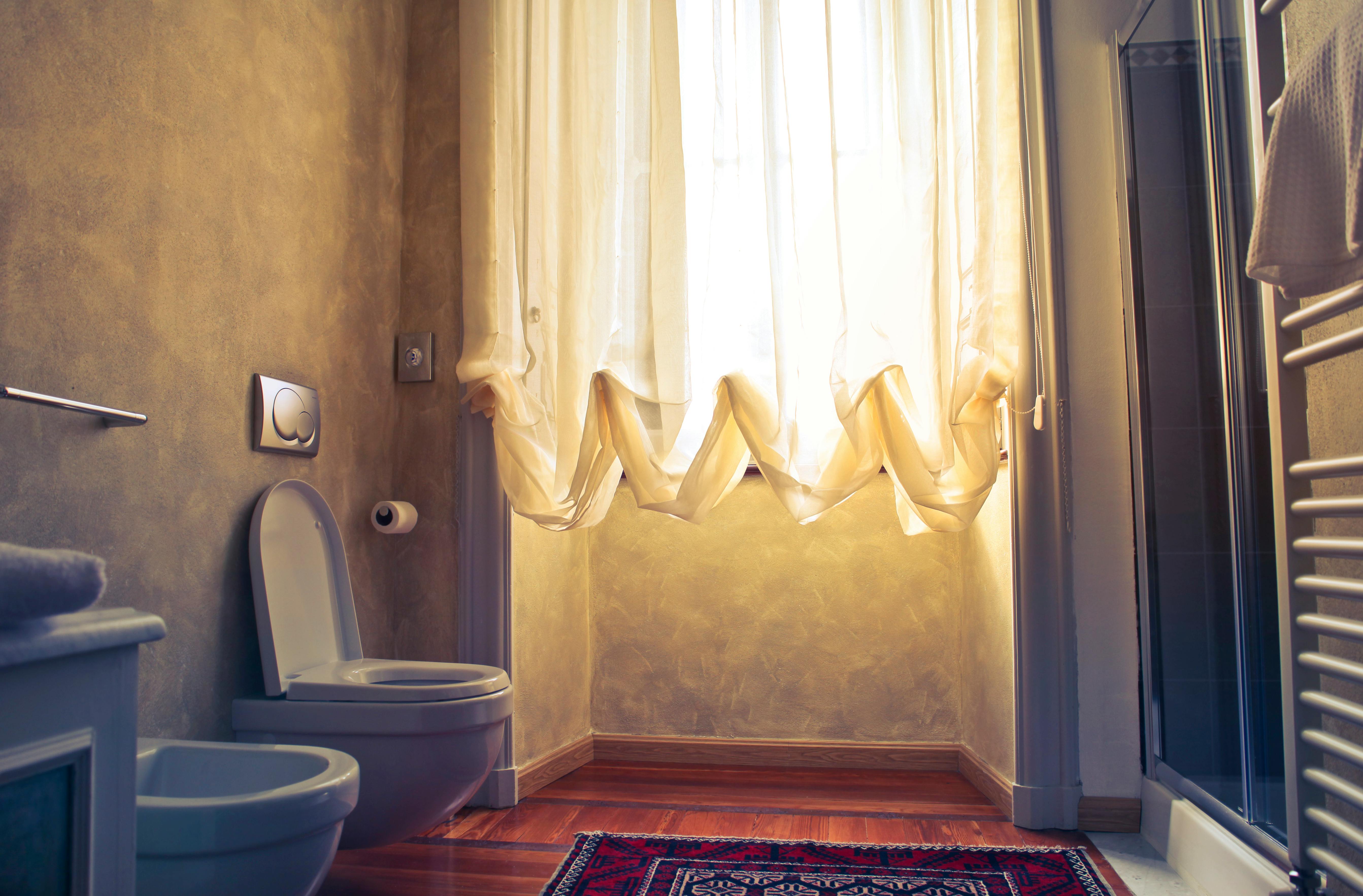 My wife underwent a hip replacement surgery one year ago, just like other people suffering from such surgical procedures, she wasn't able to do most normal chores (here is a short list of precautions). As a loving husband committed to make her happy, I looked for a way to raise the toilet set by a few inches so that she can sit comfortably and feel no pain or hurt herself.
After hours of research, I found out that there are several ways of raising a toilet seat and I'm pleased to share this invaluable information with you.
Use Risers

As the name suggests, these are rings of plastic that have a specific shape and height and are placed under the toilet seat. Some models come with arms while others don't have them. Here is a guide on how to install toilet risers like a professional.
1. Remove the lid and set from the toilet
2. Place the riser on the rim of the bowl
3. Make sure the holes on the risers are aligned to the toilet seat bolt holes
4. Place the toilet seat and lid on top of the riser
5. Put the long bolts that are often in the riser's package into the holes and fasten them tightly
There are some risers that come with hinges to allow easier cleaning under the seat and lid.
Purchase a Toilet Seat with Spacers

This type of toilet seat comes with special plastic legs that are also referred to as spacers. Most of the ones I have come across have the ability to raise the seat by 2 -3 inches. Here is how to install the spacers.
1. First thing you need to do is detach the existing toilet lid and seat
2. Using the bolts that comes with the spacers, attach the new seats and tighten the bolts
Some of the seat comes with a lid and open front to the seat. One of the downsides of toilet seats with spacers is that they don't have an armrest and this aspect makes them not ideal for people who need extra support when seating or getting up from the toilet.
If you decide to purchase these seats, it is recommendable to install a safety frame or grab bars or a walker to protect your loved one from extra strain.
Elevated Seats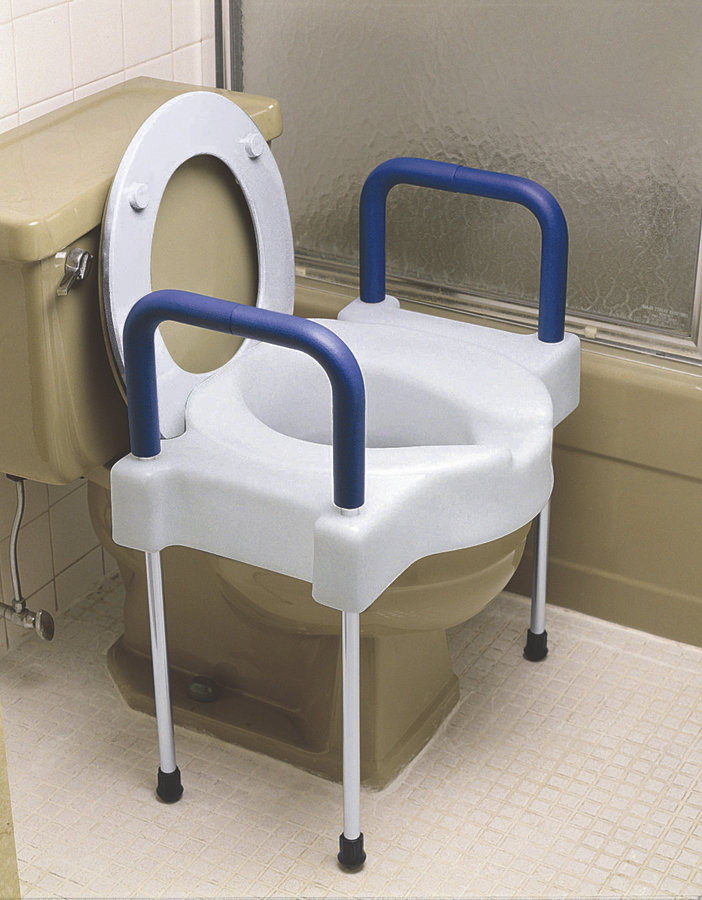 Elevated seats are simply a combination of a seat and riser. The elevation usually varies from 2 inches to 6 inches. Take note of the elevation to be sure that it matches the needs of your loved one before placing an order. This information is usually clearly indicated on the package, if not feel free to inquire about it from the store or manufacturer.
There are many ways of install an elevated seat but no matter which one you decide to use, you will have to remove the previous lid and seat on your toilet. Some brands include arms for extra support. You can adjust the position of the arms or remove them all together depending on the recovery phase of the person.
Another factor that you need to put into consideration is the weight that the elevated seat can withstand. Check for this information in the package before placing your order.
During my search for raisers, I came across adjustable raised toilets with 2-3 heights but opted not to buy as they were more expensive than the conventional ones. Here is a simple guide on how to install an elevated toilet seat.
1. Remove the original toilet seat and lid
2. Slot in the new elevated seat into the bolt and clamp it under the inner bowl ring section
Some models have a locking system that is held by a front knob located on the seat while some have fixings for extra support and stability.
Toilet Lifts

Toilet lifts are more expensive that the elevated seats and risers as they have either an electric, hydraulic, or pneumatic mechanism. The lifts are strategically placed under the toilet bowl to lift the users up. They can also be used to lower the user from the standing to the sitting position.
The installation process varies from one brand to another as each has its own design and mechanism. Here is an overview of the four common types of toilet lifts in the market.
1. Lift powered toilet lift: This is an electric lift and has the capability to lift or lower the user to the seat
2. Drive solo lift with arms: Has an electrical system that covers the toilet and has armrests that can be tilted down or up
3. Easy access tilt toilet incline lift: It cannot stand on its own and is usually attached to the toilet bowl. It can be powered by a battery or connected to electrical socket.
4. Uplift commode: This is simply a safety frame that has a toilet lift and seat.
Conclusion
We both are confident that the tips and guides above will be of use to you. To get more insights on how to raise a toilet seat and the products you need to purchase, we prepared this exhaustive guide. But feel free to leave any comments if you need help. I'd be more than glad to share.
Author's Bio:
As we know, it is not always the conventional medicine can offer effective and safe treatment. The use of many drugs spoil the immune system, and antibiotics impair intestinal microflora. In many cases, you can use a more lenient method of treatment, proven by nature and long-term experience of people.