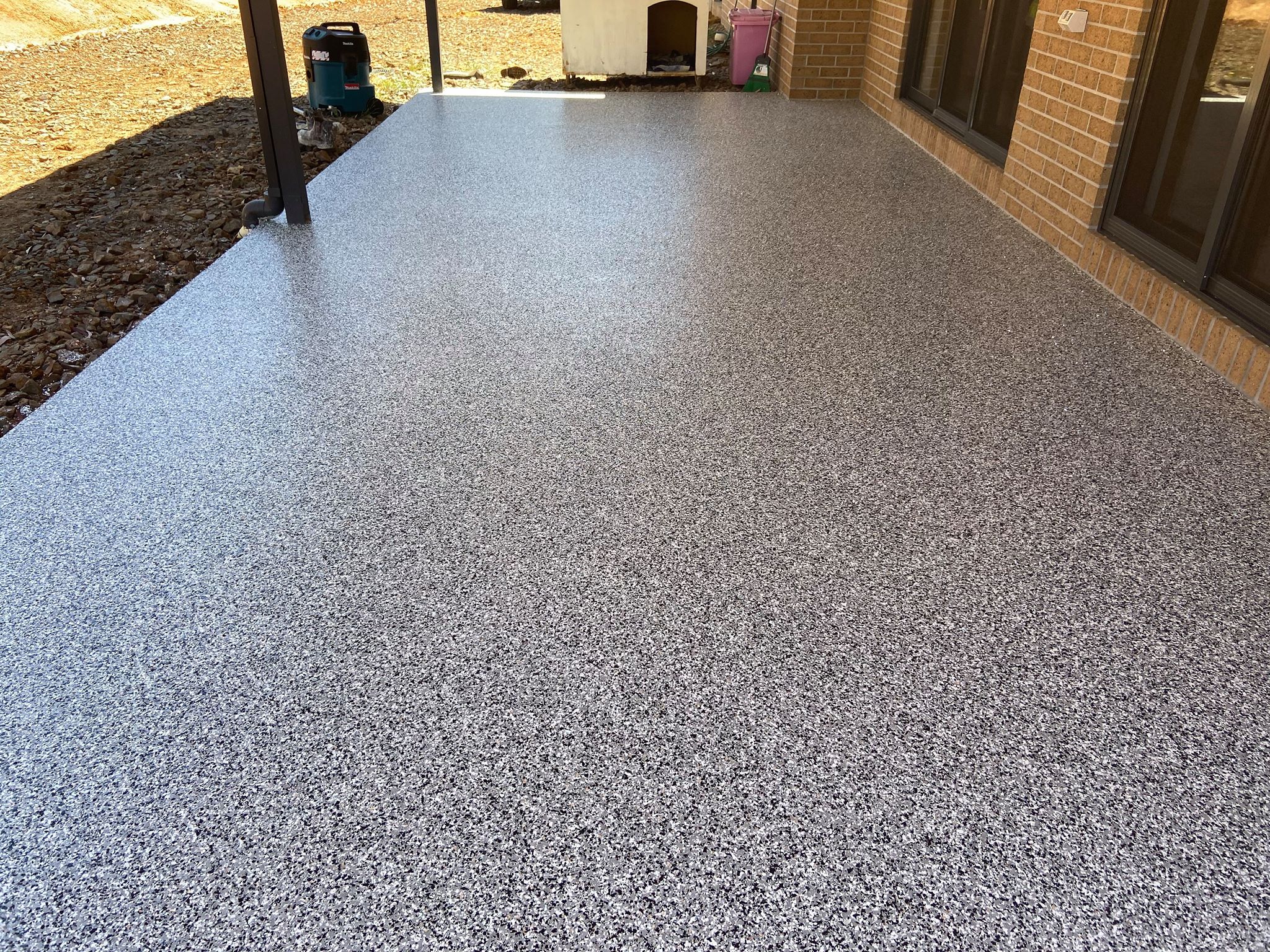 Many times have asked is epoxy flooring safe for residential home? Well, the answer is yes! It is a safe option to install in your home.The places where you need high resistant in your house, you can install epoxy flooring as per your convenience. Bathroom, garage, storerooms, kitchen these rooms apply to use epoxy flooring as they need high resistant flooring to prevent heat. The purpose of installing epoxy flooring is mainly to provide high durable resistant which can withstand heavy loads for many years. For choosing epoxy flooring for residential purposes, there are patterns and styling that you can opt for from various kinds of coating techniques.
These are the few highly popular epoxy flooring techniques which are practiced by professional residential epoxy flooring services in Melbourne.
Two part epoxy flooring technique:
Two part epoxy flooring technique contains resins and hardener or activator. Professionals call it as, 100% solid epoxy installation for residential purposes. Both the materials are mixed proportionately to complete a two-part epoxy installation. It provides a heavy, resistant, hard surface and best finishing. Two-part epoxy flooring installation takes not over 24 hours to dry out. But, make sure there is an adequate ventilation in the home, before installing two part epoxy flooring, as this spreads foul smells all over the house. In two-part epoxy flooring, exothermic reaction helps to dry out the floor quickly.
Two-part water based epoxy flooring installation in Melbourne:
In two-part water based epoxy installation, they use water based soluble oil with acrylic material. Water based epoxy coating installation is good for concrete as cement toppings. There are waterborne resin available in the market, which are used for two coating water based coating installation. Water based coating for epoxy flooring takes at least 2 3 days to dry out completely. This is a low maintenance option. There is no need to use water based epoxy coating frequently.
Also, the cleaning process for water based epoxy flooring is easy as it requires gentle soap and water for cleaning up. Though, it is one of the best options, but it is an expensive option than normal hardening coatings for residential purposes.
One part epoxy coatings for residential floors:
One part residential coatings are mainly done with latex acrylic paints. They can dry out like traditional floor paint. This is the reason it is popular among residential homes. As it requires only one component which acrylic materials, the costing of the floor coating is less expensive than the other two mentioned above. If you ask a professional for consultation, he or she will recommend you to use a single part epoxy installation for residential purposes. But, if you are planning to do heavy duty loading in your residential floor, just like an industrial area, use a two-part epoxy installation.
Conclusion:
The flooring choice will depend on what kind of heavy duty work you will perform on the floor. Kitchen space is not as heavy duty area as a garage. Ask for a recommendation from your professional service as they can guide you thoroughly.
Author's Bio:
The author is an expert in dealing with epoxy flooring installation in Melbourne. The author discussed various kinds of epoxy flooring installation depending on the work you will do in the area.