It is a modern-day issue that has plagued people ever since the inception of the smart phone. Most people rely on their devices so much that they can't go through one day without their device running out of power.
Mobile phone manufacturers equip their smart phones using non-removal lithium-ion batteries which give users a clear idea of its charge capacity. And even though they do last longer in comparison to cadmium batteries, improper charging techniques can hamper the battery functionality greatly.
Keeping this in mind and in an attempt to educate you further, here are some iPhone charging mistakes that you should look to avoid.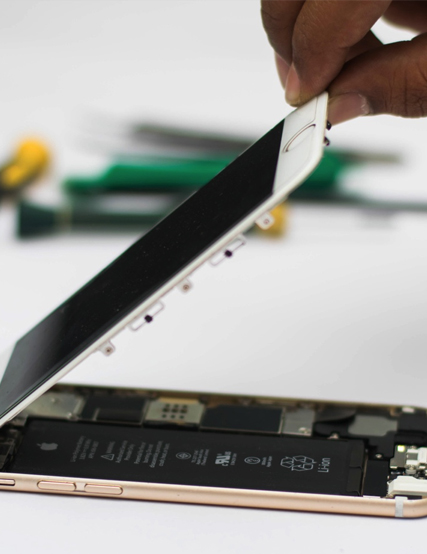 Charging in All Sorts of Inappropriate Places
As per Marcus Paine- specialist in repairing iPhones state clearly:
"Most Li-ion battery consists of a specific temperature range in which it functions properly. And keeping them in a warm area could help raise both the temperature and stress at the same time.
Also, don't pick a cooler spot such as near the AC as it can give rise to temporary battery problems. The concept is pretty similar to a person who cannot function properly when suffering from fever or when experiencing hypothermia."
Using Any Charger That Fits
Many hold the notion that there is no risk in using any charger that fits your device. But truth be told- it is far from it. Some chargers are designed to stop the power supply once the battery reaches 100% charge, while the rest keep flooding with power, thus putting your battery at grave risk!
Charging Excessively
How many times have you made this mistake without thinking twice? Most users plug-in their devices before going off to sleep and unplug it many hours later. Now, unless you are habituated to sleeping for only 2-3 hours, charging for that long can hamper the battery performance, and even make it user-dangerous.
Another logic behind this is that, when you overcharge your battery, the temperature rises and shortens the battery life. The worst case scenario being the battery exploding after being excessively charged.
Not Removing the Phone Case When Charging
A portion of the device battery stress comes from the charging temperature. For that, at times; you will experience your smartphone heating up while being charged. What doesn't help is not removing the phone case when charging. It doesn't allow your battery to charge at a comfortable temperature.
Ian West - a specialist in phone repairs in Wollongong, says:
"It is very important to not expose your device battery to ambient temperatures higher than 35o C or 95oF. It can severely damage your device battery. Letting the phone case on while it charges only stops the heat from escaping, and that possibly makes your device hot."
How Bad...? Well; think of it as wearing a winter outfit in a heatwave!
Last Words:
These are some grave charging mistakes that you should look to avoid at all costs. However, if your iPhone battery does go on the fritz unexpectedly; then without delay contact specialists of mobile phone repairs Wollongong who use warranted spare parts whenever necessary.
A faulty device should never be left unattended for long. It only increases the device risk and potentially increases your repair cost. So, start searching!
Author's Bio:
The author runs a repair shop and specialises in a wide range of phone repairs Wollongong at budget-friendly rates. Furthermore, the author also has a clear idea about those specialists who provide iPhone repairs in Dapto using quality spare parts.