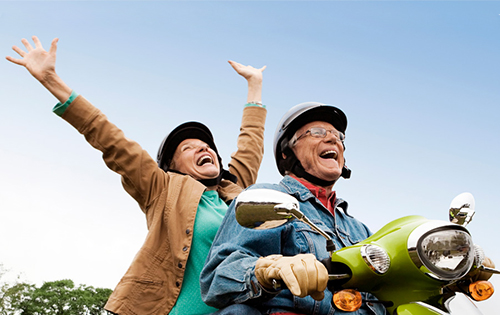 Retiring is one of the most significant financial moves you can make. To retire successfully, you generally need your financial house in excellent order. However, with so many different moving parts relevant to your finances, it is easy to overlook a few important aspects. In the months and years leading up to your retirement date, consider walking through these important steps.
Insuring yourself against financial loss in the coming decades is critical if you want stress-free retired years. Take time to analyze your current insurance portfolio, and review options recommended for retirement. For example, life insurance may still be needed at this stage in life, and long-term care coverage can be beneficial years from now. Buying these types of coverage now is more affordable than if you wait a few years to do so.
Prepare a Will
Retirement is unfortunately the last major stage in your life. If you do not already have a will, you should create one. If you prepared one years ago, it may be time to revise it. Consider how your assets will be divided after your passing, such as to a surviving spouse, children, grandchildren and others. Seek legal advice when preparing this document.
Sign a Medical Power of Attorney
Another smart idea is to prepare a medical power of attorney. Your attorney can prepare this document for you as well. This is an important document that talks about using life support and taking other exceptional means to keep you alive in a worst-case scenario.
Analyze Your Home Equity
A key component of preparing your finances for retirement relates to managing your house expense. Ideally, you will pay off your mortgage before you retire. Some will even use a reverse mortgage to obtain a stable stream of income from their home equity in their retired years.
Pay Off Unsecured Debt
A final and critical step to take is to ensure unsecured debt is eliminated. Debt payments can unnecessarily inflate your budget, making it more difficult to live on a fixed budget. You may even pay off secured debt, such as your car loan, for even better budgetary control.
As you can see, there are several important financial aspects that you should consider and tend to before you retire. It may take several months or more to fully walk through each of these steps, so give yourself ample time to complete them in the remaining months before you retire. Doing so can help you to improve your financial situation throughout retirement.
Author's Bio:
Dixie Somers is a freelance writer and blogger for business, home, and family niches. Dixie lives in Phoenix, Arizona, and is the proud mother of three beautiful girls and wife to a wonderful husband.